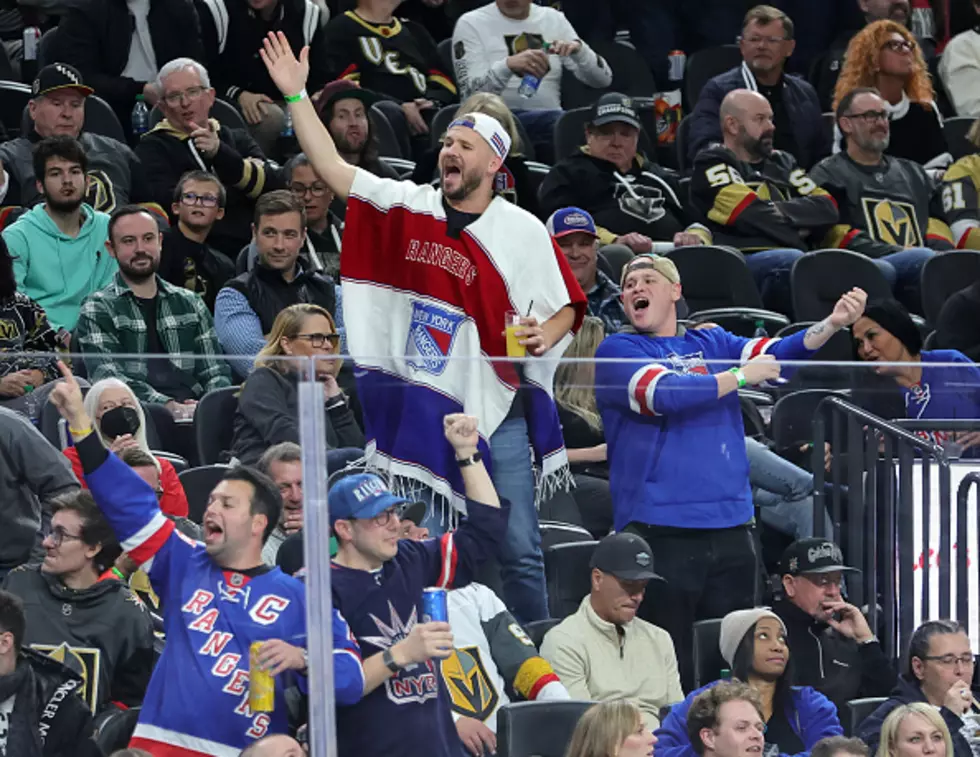 Can The New York Rangers Make Another Deep Run In The Playoffs?
Getty Images
It is always an exciting time of year when the NHL playoffs are back in action.  The New York Rangers are right back in the thick of things as they have a first round matchup with the New Jersey Devils.  The Devils are a very good and young team led by star scorer Jack Hughes.  However the Rangers dominated the Devils 5-1 on Tuesday night.  Igor Shesterkin looked really good in net and really should have had a shutout.  New Ranger Vladimir Tarasenko scored first and Chris Kreider had two goals which made him the Rangers all time leading playoff goal scorer which is quite the accomplishment.  Ryan Lindgren and Filip Chytil also added goals and defensman Adam Fox had four assists.
MJ and I discussed the Rangers win on Tuesday night earlier this morning right here on Big Board Sports.  MJ is a huge Ranger fan and was rocking his white Ranger jersey today.  We both agreed it was a bit of a surprising win but showed how good the Rangers really are.  The Devils appeared to be a little scared and inexperienced in Game One which was interesting being the game was at their arena.  Below is our full conversation on this.
Let's not forget the deep playoff run the Rangers had last year making it all the way to Game Six of the Eastern Conference Finals when they unfortunately lost to the Tampa Bay Lightning.  The Rangers were successful at the trade deadline this year by getting Tarasenko and Patrick Kane who have Stanley Cups and veteran playoff experience.  The Rangers should make another deep run this year in the 2023 NHL Playoffs.
Ten Reasons NY Rangers' Fans Should Applaud This Year's Team
Yes, the New York Rangers were eliminated from the playoffs this weekend, but there are still numerous reasons to applaud this year's upstart group.
See Inside Chris Kreider's Incredible NYC Apartment, Now For-Sale
For the first time since 2013, NY Rangers' forward Chris Kreider is looking to move homes. Peak inside his current sweet apartment, before it's off-the-market.