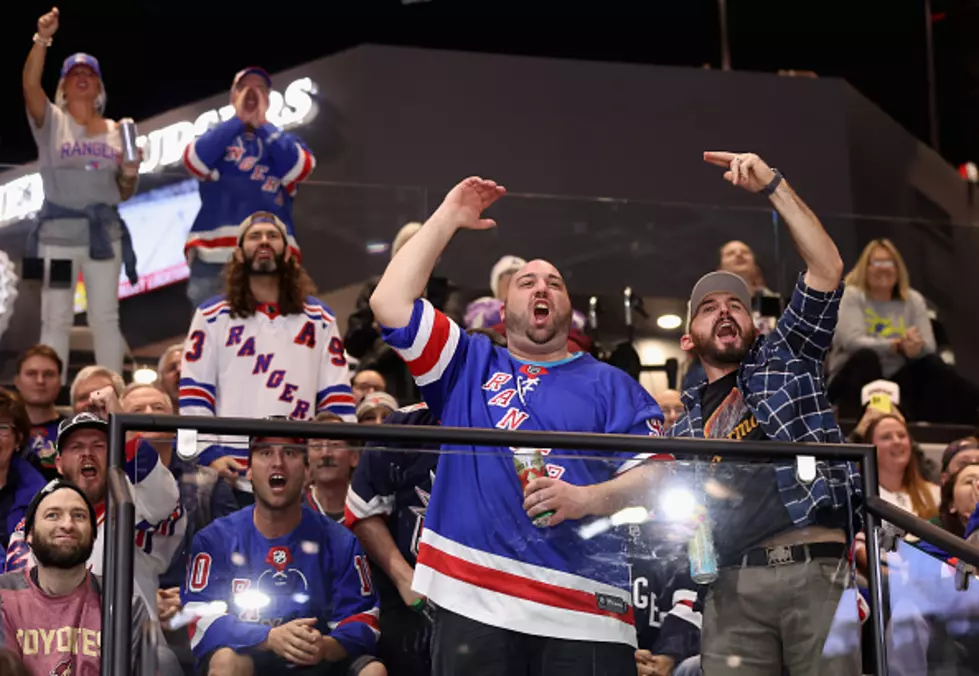 Will The New York Islanders And Rangers Both Make The Playoffs?
Getty Images
We are getting closer to the end of the regular season in the National Hockey League.  There are so many Capital Region NHL fans around here with the two biggest fan bases being the New York Islanders and New York Rangers.  Both teams are in the Metro and both teams should make the playoffs.  The Rangers currently have a 31-14-8 overall record and sit in third place and are in the playoffs as of today.  The Islanders currently have 27-23-6 record and are just outside of the Eastern Conference playoffs.  Both teams have made some very good moves recently as well.  The Rangers acquired Vladimir Tarasenko from the Saint Louis Blues and he scored on his first touch as a Ranger last week.  The Islanders acquired Bo Horvat from the Vancouver Canucks and he has already scored multiple times and has made an immediate impact.
MJ and I had our good friend ESPN Senior NHL Writer Greg Wyshynski on with us earlier this afternoon right here on Big Board Sports.  Greg is a good friend of ours and we love his insight on the game and the sport.  He really likes both teams moves in the offseason and likes how they are playing right now.  One thing is for sure though, the Boston Bruins are the best team in the NHL and Greg agrees.  They are a regional team of interest, just not as big as the Islanders and Rangers.  Below is our full interview with Greg enjoy.
I hope both New York teams make the playoffs and don't be surprised if they are both active between now and the trade deadline.
Ten Reasons NY Rangers' Fans Should Applaud This Year's Team
Yes, the New York Rangers were eliminated from the playoffs this weekend, but there are still numerous reasons to applaud this year's upstart group.
Take a Look Inside the New York Islanders' Brand New Arena
The New York Islanders are officially home! Take a peak inside the team's brand new stadium, UBS Arena, located right next to Belmont Park.