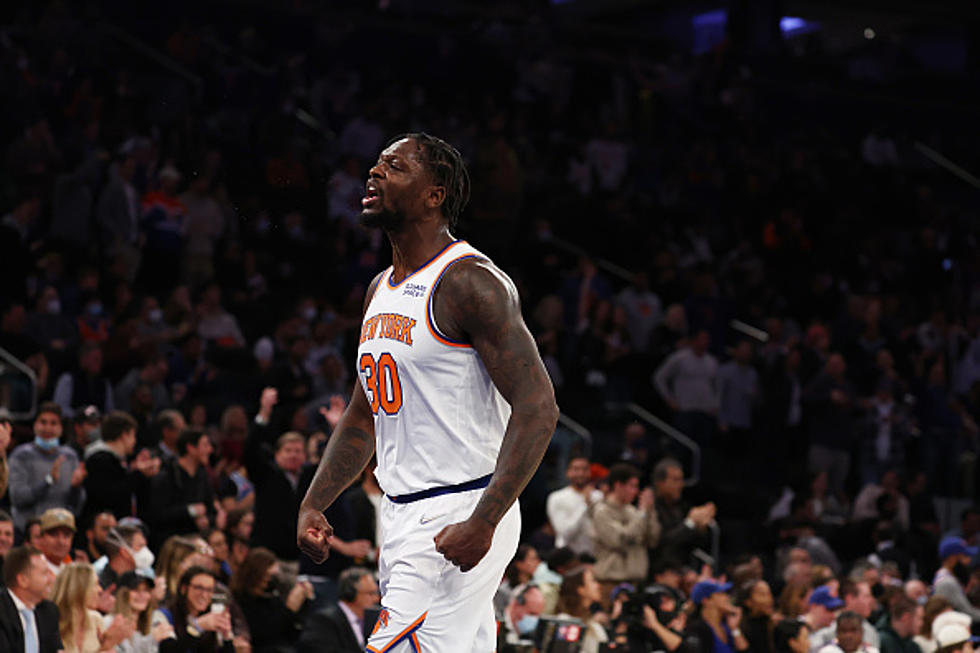 Can The Red Hot New York Knicks Keep This Win Streak Going?
Getty Images
The hottest team in the entire NBA right now is obviously the New York Knicks.  They are winners of their last 9 games and have been very impressive to say the least.  Julius Randle and Jalen Brunson have been at the forefront of this recent Knicks success and so has Immanuel Quickley.  The Knicks are coming off of a win where they beat the Boston Celtics for the third time this year in a game that went to 2OT and they did not have Jalen Brunson.  Below is my quick take on this as seen in the Times Union:
The New York Knicks 9 game winning streak has been impressive, and there is a good chance of making it 10 straight when they host Charlotte on Tuesday at MSG.  When they beat Boston on Sunday at the TD Garden without Jalen Brunson, I was convinced that this is playing at a level we have not seen in years. The Knicks are still chasing Milwaukee, Philadelphia and Boston for one of the best teams in the East, but the gap is narrowing. If they can add a Super Star talent in the off-season, the Knicks can make a run at the top, because they are close to doing it this season.
MJ and I had on our good friend Steve Popper who covers the New York Knicks for Newsday Sports.  He joined us earlier this morning right here on Big Board Sports.  Below is our full conversation on this.
Next up are the Charlotte Hornets Tuesday night at 7:30 on MSG.  One thing is for certain, if the Knicks keep this up, than they will be very dangerous at Madison Square Garden and in the playoffs this season.
Ten NY Knicks' Players Who Got in Trouble with the Law, and Why
Pro athletes are just like us in certain ways, including that every now and then, they get in trouble with the law. These former NY Knicks had this happen.
House Fire Devastates Family of Long-Time New York Knicks' Voice
New York Knicks and basketball fans worldwide are sending their support to broadcaster Mike Breen and his family, who lost their home on Long Island in a fire.