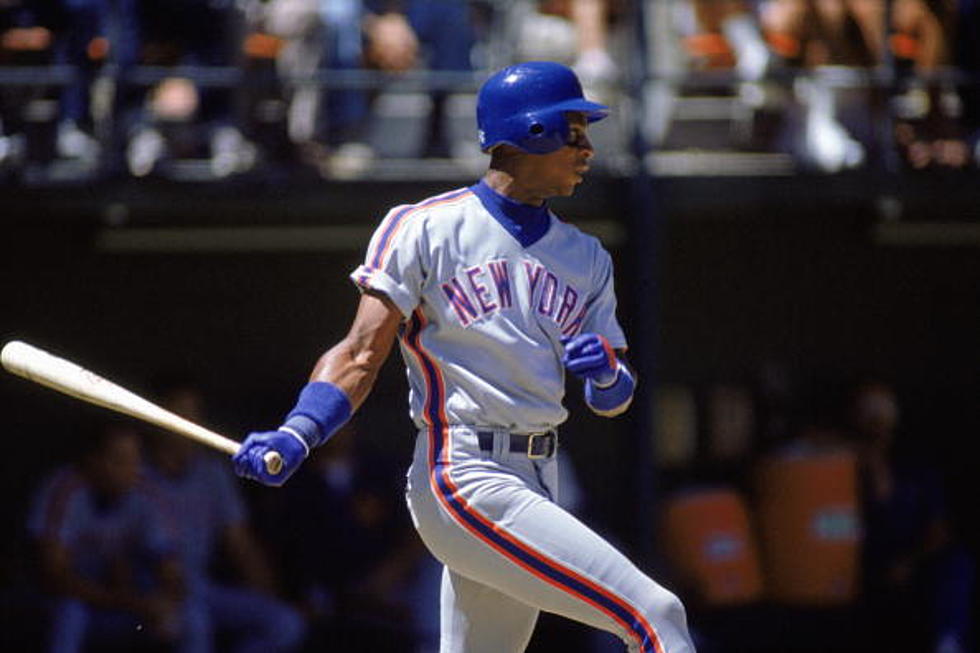 New York Baseball Legend To Throw First Pitch For TC ValleyCats
Getty Images
Former New York Mets and Yankees star, Darryl Strawberry will make his way to the Capital Region to speak about the dangers of drug abuse and addiction. Strawberry has written several books on addiction recovery.
While the 8-time All Star is here, he will stop by the Tri City Valley Cats game to throw out the first pitch and a link for game tickets is at the bottom of the article.
According to a release by Rensselaer County, Strawberry will be guest speaker at the county's Heroin Coalition meeting on June 1st. "Rensselaer County is invested and worked to beat back the scourge of drug addiction in county. We are excited to have an outstanding baseball star like Darryl Strawberry joining us to speak of his struggles and show there is a way to battle and win against addiction," said County Executive Steve McLaughlin. The former National League Rookie of the Year for the New York Mets has a well-documented history with drugs and alcohol addiction and now travels the country trying to help.
Strawberry play 17 years in the MLB. He was a member of the 1986 Mets World Series team and won three more with the Yankees. The left-handed slugger's career was plagued with drug and alcohol. In 2002, Strawberry spent 11-months in jail, seemingly his rock-bottom. "This important partnership with Rensselaer County will bring further awareness to the opioid epidemic," said ValleyCats Vice President & General Manager, Matt Callahan. "The Rensselaer County Heroin Coalition continues to play a key role in addressing this crisis in our community and we are happy to support those efforts."
Darry Strawberry will throw out the first pitch at the ValleyCats game that evening on June 1st. Get there early. It is a 6:30 pm start time and the Valley Cats expect the ceremonial first pitch to be at approximately 6:15 pm. For tickets to the ValleyCats click here.
Look Who Has Played the New York State Fair
Here's a look back at some of the artists that have played the Great New York State Fair.
Concert Archives
Look! Mansion w/Breathtaking Views of Lake George Sold for $4.2 Million
This three-story mansion is a 7100 sq ft custom home on Lake George. There are granite floors throughout along with 7 bedrooms all with views of Lake George. Gorgeous floor-to-ceiling windows from all rooms allow for breathtaking views of Lake George. There are over 100 feet of direct lakefront complete with a sandy beach. There is a custom stone patio, propane firepit, boathouse, and deck. Check it out!
The Capital Region's 30 Best Outdoor Restaurants
When it comes to having an outdoor cocktail or meal in the 518, these are the best of the best to enjoy the great outdoors this spring and summer.