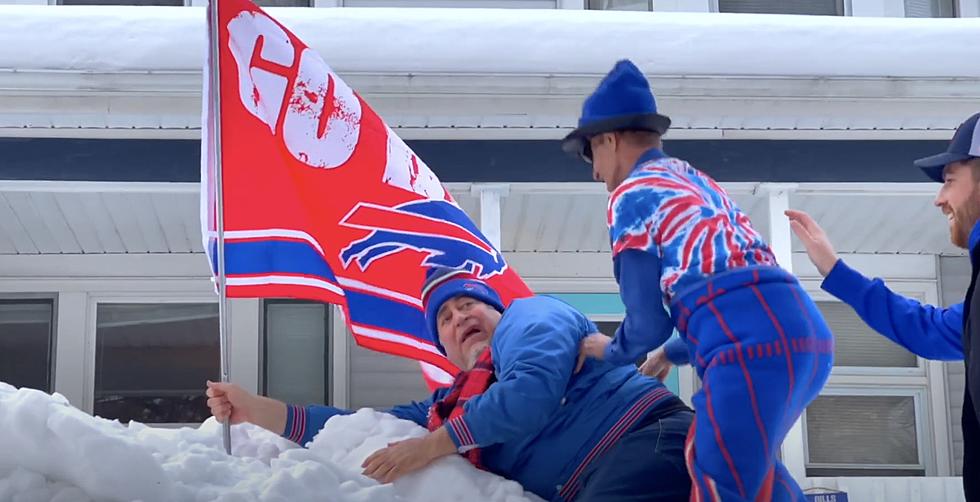 New Comedy Based On Buffalo Bills Mafia Wraps Up Filming
UNBILLIEVABLE YouTube.com
Buffalo Bills fans would rather have a Lombardi Trophy than an an Oscar. But surely, the Bills Mafia wouldn't snub the Academy. A new comedy based on a long-time Bills fan may generate some familiar laughs. Whether or not it is Oscar worthy, fans will have to find out later this year when the new movie hits the big screen.
The movie is called "UNBILLIEVABLE" and is based on a family with three generations of die-hard, long-suffering Bills fans. According to Geoff Herbert of syracuse.com, the comedy completed their filming in Western New York this week.
In the Buffalo-based movie, the fictional family gets together to watch their beloved NFL team, the Buffalo Bills. "Everything that can go wrong at this watch party basically goes wrong," writer-director-producer-actor Scott Rubin told the Buffalo TV station, WIVB. "It's like a natural for comedy because we're the ultimate lovable losers." Rubin is a Buffalo native and the former editor-in-chief of National Lampoon is also long-time Bills fan.
Scott Rubin told WIVB-TV in Buffalo that he wanted to make a movie that focused on Bills fans. "Usually, when they make a football movie it's about the team. This is one about us and about what we go through." "Buffaloed" starring Zoey Deutch and "Buffalo '66″ starring another Buffalo native, Vincent Gallo are other movies that used Bills fans in their stories. Scott Rubin and co-director J. Garrett Vorreuter raised $23,455 from Indiegogo crowd-funding to help fund the movie. The movie is due out in the fall.
Spotted With Free Beer and Hot Wings - 2023
2023-2024 Capital Region Concert Calendar
This Concert Calendar is updated regularly so keep checking back for the latest!
Legos Meets Stewarts Shops
Get the inside scoop on this awesome lego Stewarts Shop, made by Amsterdam local Jeffrey Kozlowski.