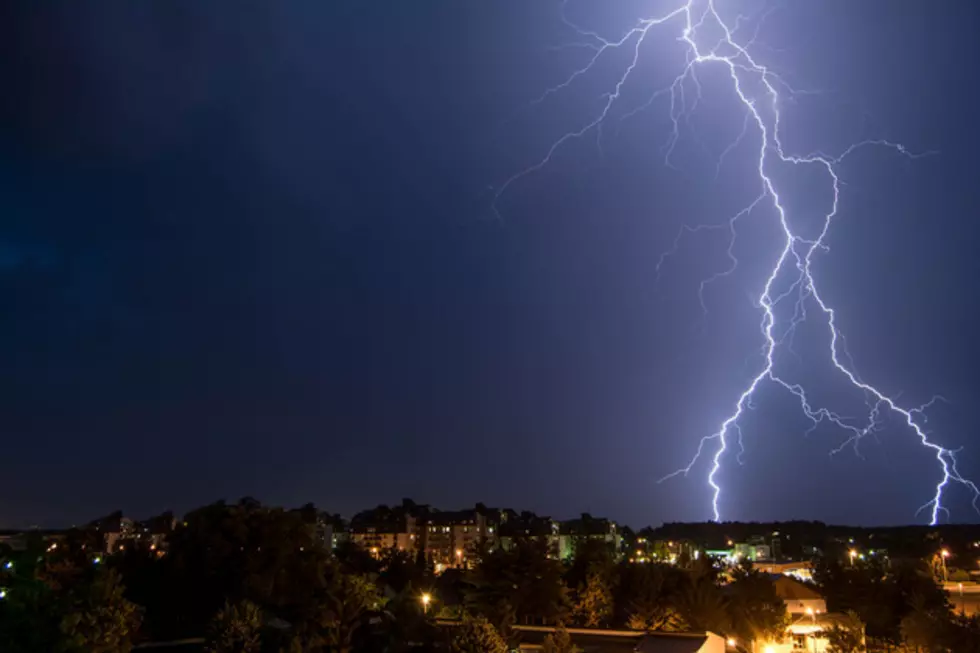 Central NY Bracing For Severe Thunderstorms Friday
zolazo, Thinkstock
The rain we've been experiencing this week has been a blessing in terms of raising the Central New York water table but also brings with it flash flood potential and possible dangerous thunderstorms.  The National Weather Service of Binghamton is warning area residents on their Facebook page to watch for possible strong to severe thunderstorms this Friday (July 27).  For Oneonta and the nearby surrounding areas, we may see up to an inch of precipitation.
If you experience a power outage during a storm, it's helpful to report it to your utility company so that they can address it.  But NYSEG suggests that you should ask yourself a few questions first to determine if it's a NYSEG issue:
Do your neighbors have power?
Are the streetlights lit?
Are your breakers tripped or fuses blown?
Do you have no lights in only one room?
If you answered yes to any of the above, the problem may be with your equipment. Do not report an outage. If NYSEG responds and finds that the problem is with your electrical equipment, you will be billed for a service call. Please call NYSEG at 1-800-572-1131 to discuss your electricity outage.