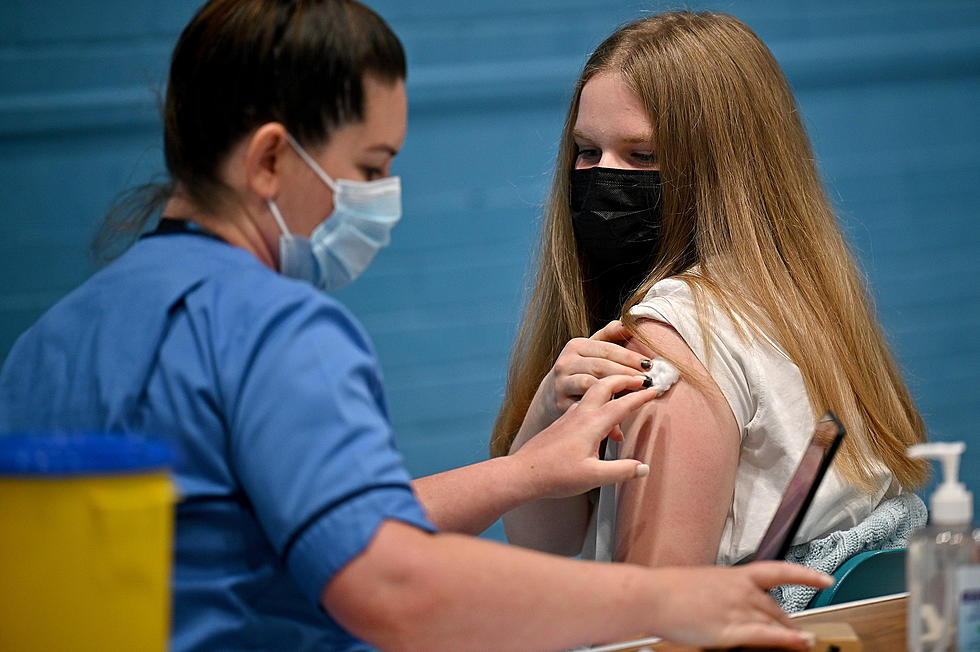 SUNY Oneonta Student Vaccination Rate Nears 90%
Photo: Jeff J Mitchell/Getty Images
We all remember the difficulties faced by the staff, students, and administration of State University of Oneonta last year in the throes of the COVID pandemic.  Case rates soared to among the highest in the State University System.  Oneonta was declared a "hot spot" with hundreds of students at the college testing positive for COVID.  Special testing sites were brought into Oneonta for an attempt to get as many people tested as quickly as possible.  Long lines formed at these sites (this writer was in one of those long lines).  SUNY Oneonta became a vaccination location itself.  It was a very difficult time.
But things have changed since then.  A new administration came on board at the college.  The New York State Education Department came and took an in-person look at the situation.  Promises for a better year were made.  And now it looks like those promises have been kept.
According to AllOtsego.com COVID numbers for SUNY Oneonta have steadily improved with more students getting the vaccine.  Danielle McMullen, chief of staff at SUNY Oneonta, reported to the Common Council on Tuesday, Sept. 21, that 94% of students had at least one dose of the vaccine while 88% are fully vaccinated.
McMullen said SUNY Oneonta was doing "really well, when compared to other SUNY schools," and credited the "strong messaging campaign" with the rising numbers of vaccinated students.
"Students came back to campus really wanting that in-person, robust experience," McMullen said. There was a "spike (in COVID cases) that we anticipated" McMullen said who spoke of the erroneous notion that the vaccine is a "silver bullet" but they took a look at "a lot of data points including students social activity" and were able to make determinations on how they could improve their response.
McMullen called it a "testament of our campus coming together" and "being honest with the local community."
According to McMullen, 80% of staff reported they had received the vaccine, but the information was only given voluntarily, so it is unclear what those numbers are actually.
According to AllOtsego.com There have been no hospitalizations associated with SUNY so far this semester.
County Rep. Danny Lapin, D-Oneonta, was present at the council meeting and expressed an interest in working with SUNY Oneonta to "strengthen public health." He asked McMullen about ways to "spread the message" through communication and outreach.  Unfortunately, Otsego County is lagging behind many othe counties registering just a 54% vaccination rate in the county.
For more on this story visit our publishing partner at AllOtsego.com.
LOOK: Answers to 30 common COVID-19 vaccine questions
While much is still unknown about the coronavirus and the future, what is known is that the currently available vaccines have gone through all three trial phases and are
safe and effective
. It will be necessary for as many Americans as possible to be vaccinated in order to finally return to some level of pre-pandemic normalcy, and hopefully these 30 answers provided here will help readers get vaccinated as soon they are able.