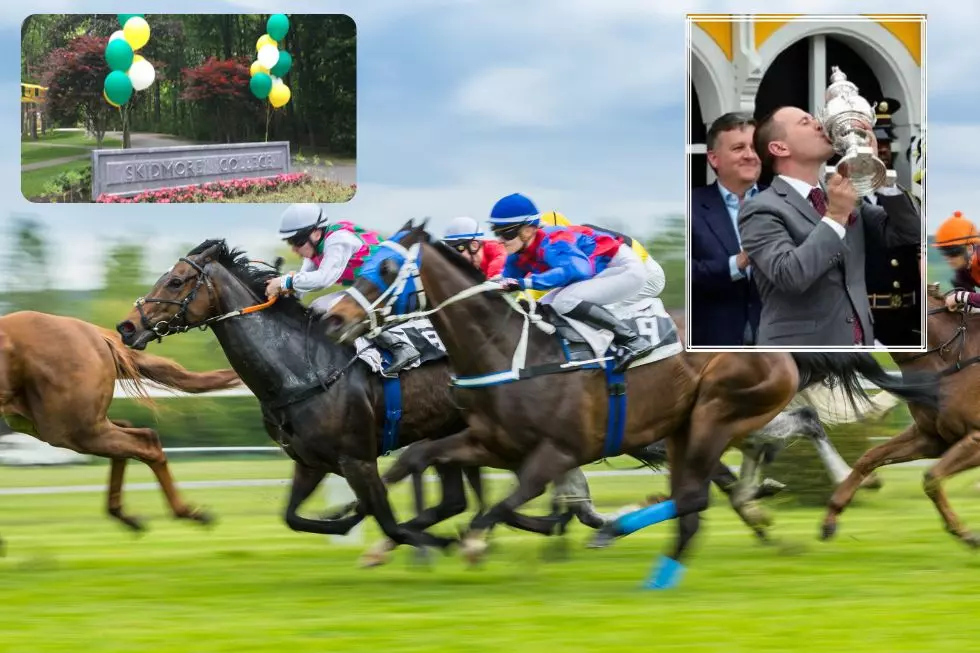 2 Capital Region Rooting Interests in Saturday's Kentucky Derby
Canva-google maps-getty images
Saturday's Kentucky Derby will be interesting to watch for people in the Capital Region. Not only is it the biggest horserace of the season, but there are a couple of local ties to the "Run For The Roses". One is a horse and the other is a trainer.
There is a Horse With Saratoga Ties
You may decide to root for the hometown horse in the Kentucky Derby. The horse is Mo Donegal and he comes from the Sackatoga Stable. Yes, the same stable that owned Tiz the Law. Mo Donegal is partly owned by Skidmore College graduates Ken Freirich and Ray Bryan according to The Saratogian. But that's not the only Saratoga connection. Make sure when you tune into the Kentucky Derby on Saturday on NBC, you watch Mo Donegal walk over to the track. He will be donning a checkerboard pattern blanket in green and gold which are Skidmore's colors. They decided to add the Skidmore logo to the blanket to make it complete.
Saratoga County Trainer Has Favorite in Kentucky Derby
Mechanicville native and decorated horse trainer, Chad Brown will also be part of this year's Kentucky Derby. He has the favorite Zandon whose odds are currently 7-2.
Chad Brown is looking for his first Kentucky Derby win. In 2018, Chad Brown trained Good Magic in the Kentucky Derby and finished second.
When is the Kentucky Derby?
The Kentucky Derby is Saturday, May 7th on NBC. You can catch all of the pre-race action starting at 2:30. That's where you can watch Mo Donegal donning the Skidmore checkerboard blanket as he is walked to the track. Then the race will start at 6:57 pm.
Blinders Off! Take a Peek at This $1.7 Mil Saratoga Race Course Themed Home
This home in Saratoga Springs sits on 3.5 acres. It features four bedrooms and five bathrooms along with a movie room and a billiards room. There are 5100 square feet of beautiful woodworking and subtle touches of the Saratoga Race Course. Well except the beautiful statue out front of the horse and jockey and the starting gate backsplash in the kitchen. This home sold for $1.7 million. The asking price was $1.9 million.