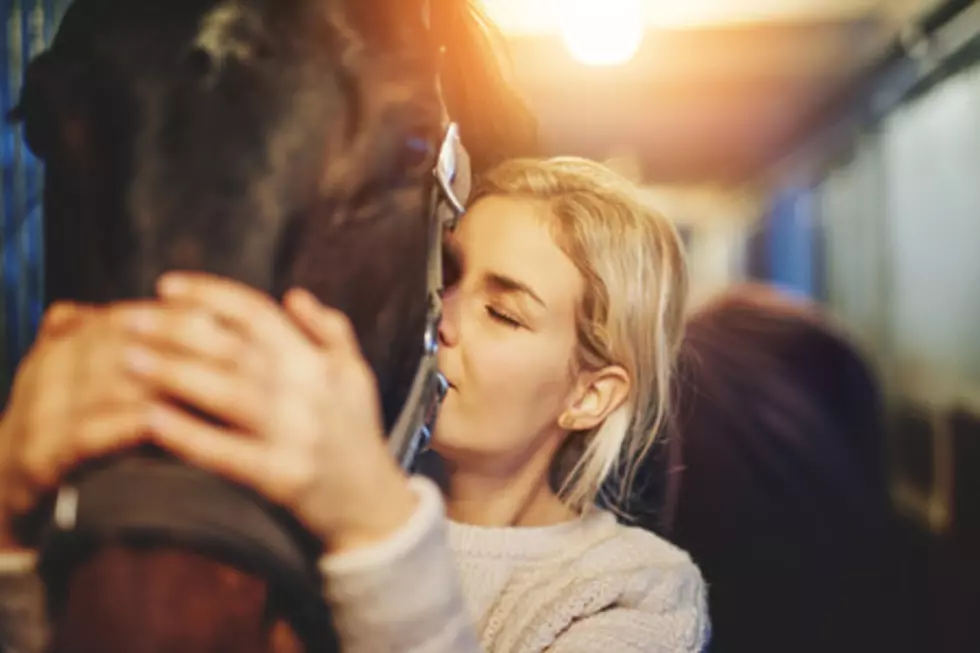 Do 52 Thoroughbred Horses Really Need New Homes?
ThinkStock
We've all see the post floating around social media that starts off like this, "FREE HORSES!!! 52 thoroughbred horses need homes. Will go to Sugarcreek this Sat. for slaughter. Gentleman died due to COVID-19 and his son wants nothing to do with them..."
Enter your number to get our free mobile app
The post is simply a screenshot, not actual text, and ends with, "Please copy and paste this on your status. I would hate to see all these horses put down." The text in the screenshot is signed simply, "Carol."
Who is Carol? Who is the gentleman who died? Are there really 52 thoroughbred horses that need a new home or else face slaughter? We decided to do a little digging since we've seen so many people sharing this post.
When Dr. Daniel C. Sterns passed away in 2011, he was in fact the owner of 52 thoroughbred horses. Dr. Sterns was the owner of the Euclid Veterinarian Hospital in Euclid, Ohio. Sterns was a thoroughbred breeder at the time that he passed away and when his son took possession of his father's property, he gave Dr. Stern's friend Lynn Boggs a week to find new homes for the 52 horses.
Boggs took to social media to see if she could find a place for the horses and ended up receiving over 4,000 calls about the animals as well as hundreds of texts. Within four days of Boggs issuing a plea for help, all 52 horses had found new homes.
So, why is this post making the rounds again? Because social media is weird and some people have nothing better to do than find old posts that were widely circulated, change the wording, and send them back out into the world again. That's just pure speculation on our part though, obviously. In reality, your guess is as good as ours.
We're also guessing Ms. Boggs isn't super thrilled about the new round of calls and texts she's getting...if she's kept the same number all of these years.
OH NO WE DIDN'T: 12 Photos That Prove That Alpacas Are Cuter Than Llamas