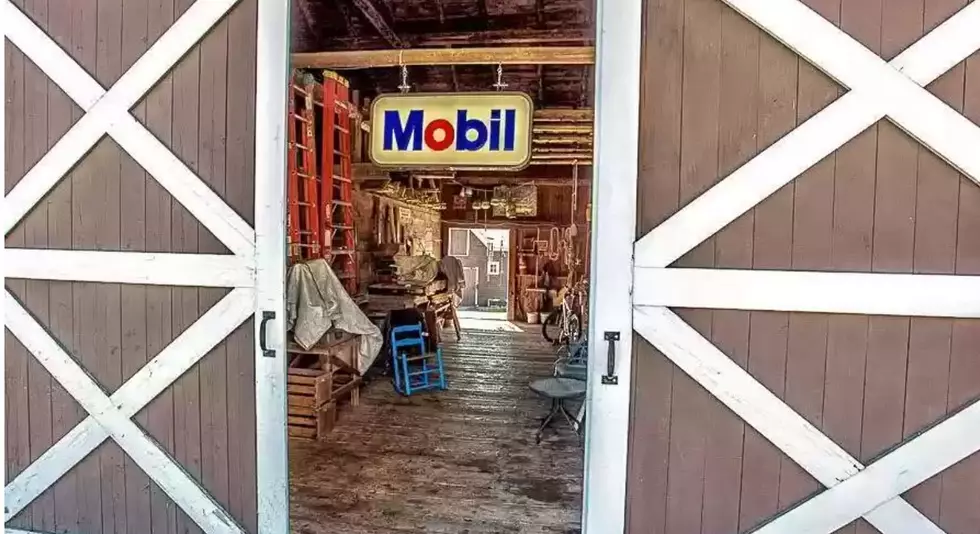 Warren County Barn Converted Into House? Do You Live In A Barn?
Howard Hanna Real Estate Services
Do you live in a barn? You know how many times I heard that as a kid? Too many! Every time I would leave the front door to the house open my mom would ask the questions I am sure your parents asked as well. Chances are you have said it to your kids too.
Now, you can actually live in a barn right here in New York State.
Howard Hanna Real Estate has a listing on Loon Lake in Chestertown, NY. This isn't your average listing, this is a barn! 4 acres, lake views, beach rights and rolling hills. Best part is you can convert this barn to be the home of YOUR dreams.
The barn was built in 1890 and has recently been gutted and prepped for you to take over and design the home to be whatever your imagination will allow. The property will need to be finished but it's less than 90 minutes from Albany and is currently listed for $389,000.
Take a look through the pictures below and let your imagination run wild. You will be designing the project all the way through it's completion so dream big! Scroll through the pictures below and start thinking. What would you do with this beautiful space?
This antebellum style barn comes with access to large, sandy beach and deeded dock access to Loon Lake. This property is amazing and ready for your conversion with electric and heat ready to go. Enjoy the custom woodworking shop and so much more!
New York State Barn Life
How would you like to live in a barn? Before you answer, take a look at these pictures of a barn ready for conversion in Chestertown.
Live In a New York Firehouse
See inside this 1900 firehouse turned into a house
Turning a Church Into a Home