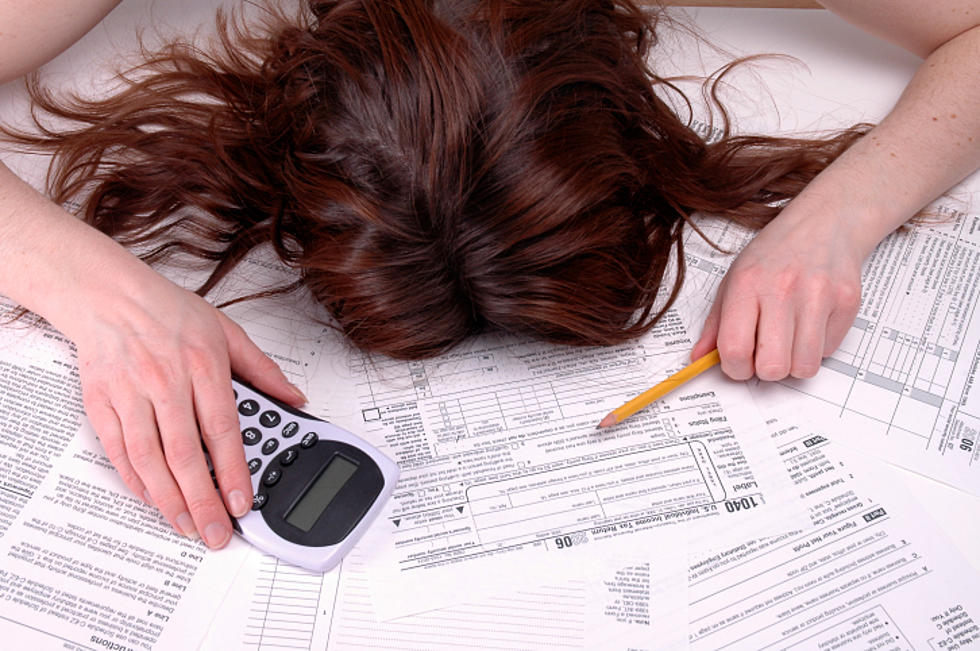 Tax Time Terrors? Free Help Is Here With VITA Tax Program
Sara Robinson, Getty Images
When tax time comes around do you panic? Filling out even a simple tax form can be intimidating. With tax form language that only experts seem to understand and tax laws continuously changing, doing your taxes on your own is enough to give anyone a full head of gray hair.
Fortunately, the free VITA Tax Program is available to those who qualify:
People who have an income of $58,000 or less
Persons with disabilities
senior citizens
Limited English-speaking taxpayers
In this program, there are volunteers who are fully trained with the latest tax information who are ready to help through the VITA Tax Program. This program for qualified individuals is available now and very flexible for participants who don't feel comfortable meeting in-person with tax preparers. It can be done over the phone or online.
Hartwick College Professor Li Luo (CPA, MSA, MBA), is leading a group of well-trained students who are volunteering as tax preparers for this free program available to area residents. These students are certified to prepare state and federal tax returns and the program promises no form preparation mistakes with a 100% acceptance rate. Below is a Hartwick College video of students volunteers with more information on the service.
This tax preparation service is available by appointment only now to April 18th with daytime hours 9:00 am to 5:00 pm and evening hours from 6:00 pm to 8:00 pm. For the full schedule click here.
This VITA site is located on the Hartwick College campus in Oneonta at 207 Golisano Hall. For an appointment or more information call 607-431-4338. Other information is also found at irs.treasury.gov.
Ukraine and the World's Response to Russia's Attack - February 24, 2022 to Present
The following images help document Russia's invasion of Urkaine, and the world's response. The reader is STRONGLY CAUTIONED that this gallery CONTAINS GRAPHIC IMAGES, some of which include IMAGES OF DEATH. As of March 5, 2022 the gallery includes images that are not suitable for all readers. The reader is cautioned not to view this gallery without discretion.
Look Around New York's Secluded and Romantic Willow Treehouse
The
Willow Treehouse
has received a 4.95-star rating from guests and over 523 reviews from people who all rave about their experience staying there. And the best part? This woodland paradise
Airbnb getaway
is only about two hours from Binghamton.