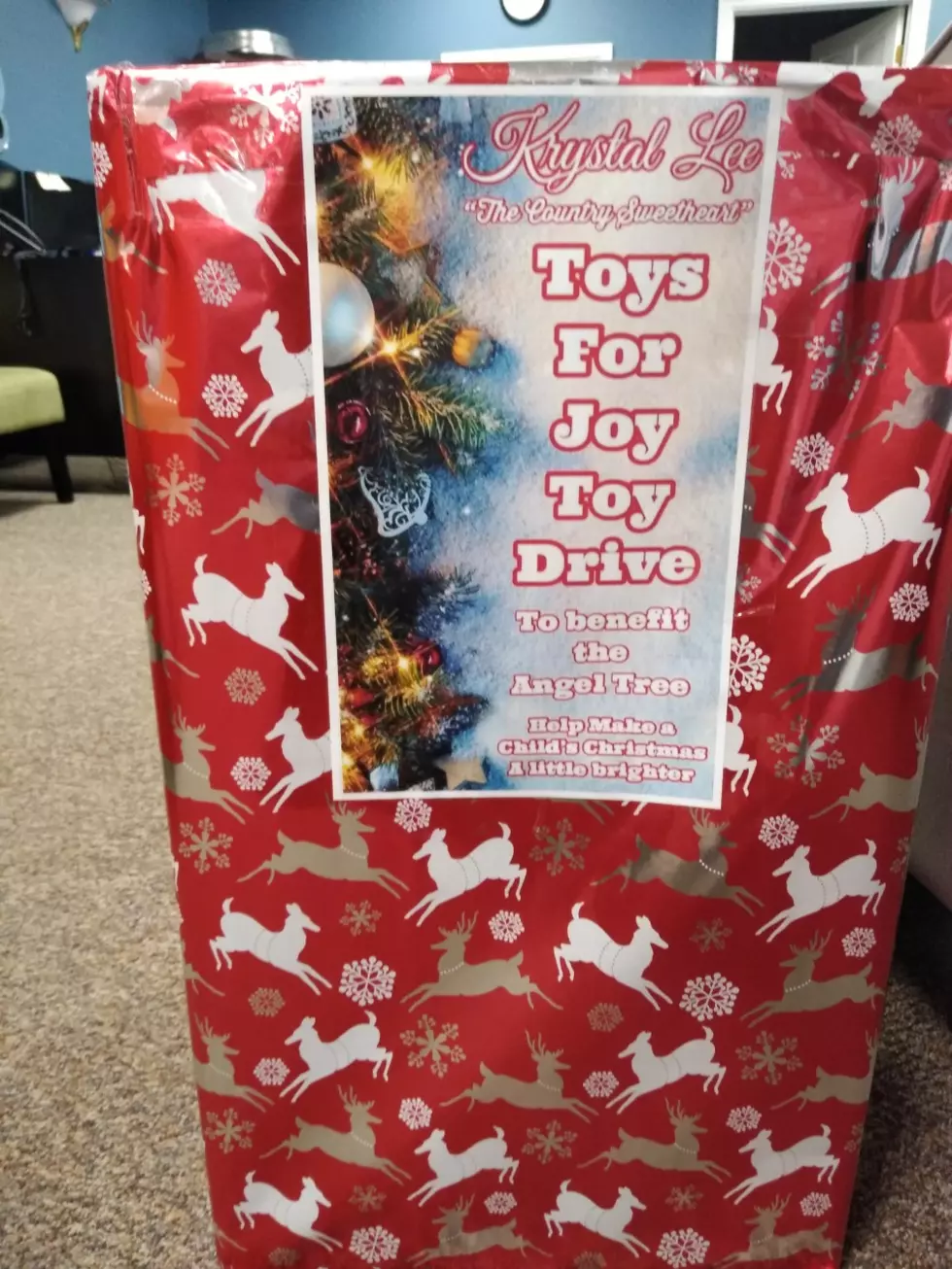 Townsquare Oneonta Collection Site For 'Toys For Joy'
Credit: TSM Oneonta
If you can spare a little or a lot, we hope at Townsquare Media in Oneonta that you can lend a helping hand by spreading some holiday cheer to local children in need this Christmas.
The Oneonta Salvation Army, along with the Freeman's Journal have held a long-standing tradition with The Angel Tree which encourages people to either buy a single item or few new gifts for families registered with the Salvation Army.  You can even adopt a whole family if you like!
WZOZ has joined with Krystal Lee, The Country Sweetheart, a local teen singer/songwriter to help collect items for our local families in need through the Angel Tree. We have a collection box set up in our Townsquare Media lobby at 34 Chestnut St., Oneonta (until Dec. 7) and Krystal Lee will be collecting items in the Muller Plaza during the Oneonta Home for the Holidays Parade and Tree Lighting Ceremony on Dec. 7.  The parade begins at 4:00 p.m. that day and following that Krystal Lee will be performing at 6:00 p.m. at the tree lighting.  She's encouraging area residents to bring a new unwrapped toy for the Toys for Joy Toy Drive to benefit the Angel Tree.
If we all work together, we can make sure everyone has a wonderful holiday this year!