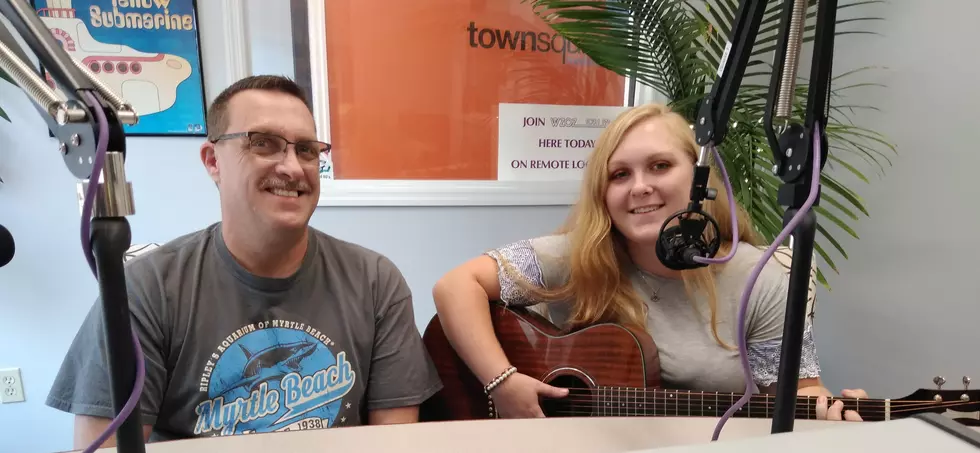 East Meredith Teen Headed To Prestigious Josie Music Awards
Krystal Lee with her dad, Scott - TSM Oneonta
Meet 16-year-old Krystal Lee Poole of East Meredith, NY.  Dubbed as "The Country Sweetheart", she's an aspiring country music singer/songwriter who was secretly entered into a very prestigious music competition - The 5th Annual Josie Music Awards at Dollywood Theme Park in Tennessee by her father and Manager ("Dad-a-ger"), Scott.  Krystal Lee was nominated for Young Adult Female Vocalist of the Year and Songwriter Achievement Award at the red carpet affair coming up on September 21. This awards show recognizes independent music artists and helps them get noticed by record producers.
Krystal revealed to me in an interview that she was shocked at her nominations, given the number of people that she beat out - over 23,000! Needless to say, she is very excited and honored for her nominations and hopes to be able to perform in Nashville while she's in Tennessee.
Below is the video of Krystal Lee performing "No More Sometimes" that was submitted to the Josie Music Awards which resulted in the two award nominations.
Krystal Lee shared with me that her dream ultimately is to be able to support herself with a career in music whether on a big stage or a tiny one in a small town.  There's no doubt that when you speak to Krystal Lee, her love of music just shines throughout her personality and I wish her all the best on her musical journey straight to what hopefully will turn out to be a very successful career!