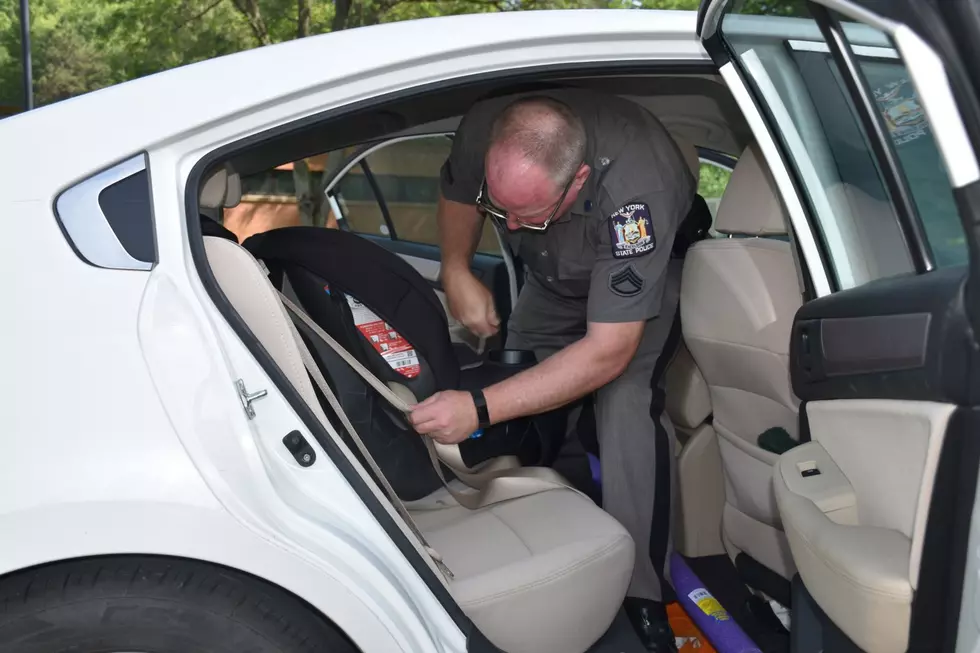 State Police Offering Child Safety Seat Checks in Unadilla
Credit: New York State Police
It's a fact that properly installed child safety seats save the lives of children. According to Saferide4Kids, "any where from 72% to 84% of child restraints show some sort of misuse. The National Highway Traffic Safety Administration shows 46% of misuse that can interfere with the safety for the child in the child restraint.
Enter your number to get our free mobile app
As a parent, I can tell you that it doesn't matter how smart you are, unless you are specially trained to install a child safety seat, chances are you'll get it wrong no matter how carefully you read your vehicle's owner manual instructions on installing a child safety seat. No worries parents, you can get a free child safety seat check for your installed seats on March 27 from 12:00pm to 4:00pm through New York State Police Troop C.
This free event is by appointment only at Troop C Headquarters located at 823 State Route 7, Unadilla. Due to COVID restrictions and safety, no walk-ins will be accepted.  You MUST schedule an appointment at (607) 561-7604 or email CTraffic@troopers.ny.gov.
Goosebumps and other bodily reactions, explained