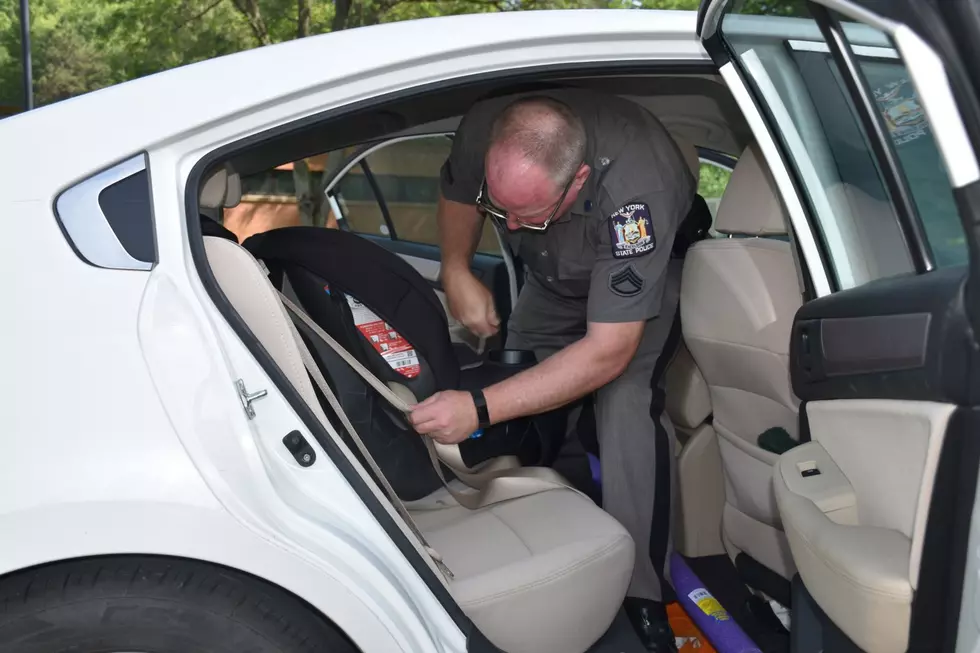 New York State Police To Offer Child Safety Seat Checks in Unadilla
Credit: New York State Police
It's a fact that properly installed child safety seats save the lives of children. According to Saferide4Kids, "anywhere from 72% to 84% of child restraints show some sort of misuse. The National Highway Traffic Safety Administration shows 46% of misuse that can interfere with the safety of the child in the child restraint.
As a parent, I can tell you that it doesn't matter how smart you are unless you are specially trained to install a child safety seat, chances are you'll get it wrong no matter how carefully you read your vehicle's owner manual instructions on installing a child safety seat. No worries parents, you can get a free child safety seat check for your installed seats on December 23 from 3 pm to 6 pm in Unadilla, NY.  Certified Passenger Safety Technicians will install, inspect and/or check your child's car seat. This event will be held at Troop C Headquarters located at 823 NY-7 in Unadilla.
Appointments are preferred but those who drop in for a check will not be turned away.  For an appointment call Trooper Shannon Hartz at 607-561-7604. Don't miss your opportunity to make sure your child's safety seat is properly installed since this is only offered a few times during the year.
And here is a homage to veterans - Wreaths Across America Ceremony December 18, 2021
More than 2.4 million wreaths were placed on veterans' headstones at 3,136 locations across the United States on December 18, 2021. The initiative is spearheaded every year by the non-profit group Wreaths Across America. The group was started in 1992 by Morrill Worcester, a businessman from Maine was began laying wreaths at Arlington National Cemetery. Now, with the mission of "Remember, Honor, Teach," the groups lays wreaths at thousands of veterans' cemeteries and other locations.
300 of these Majestic White Deer Live in Upstate NY!