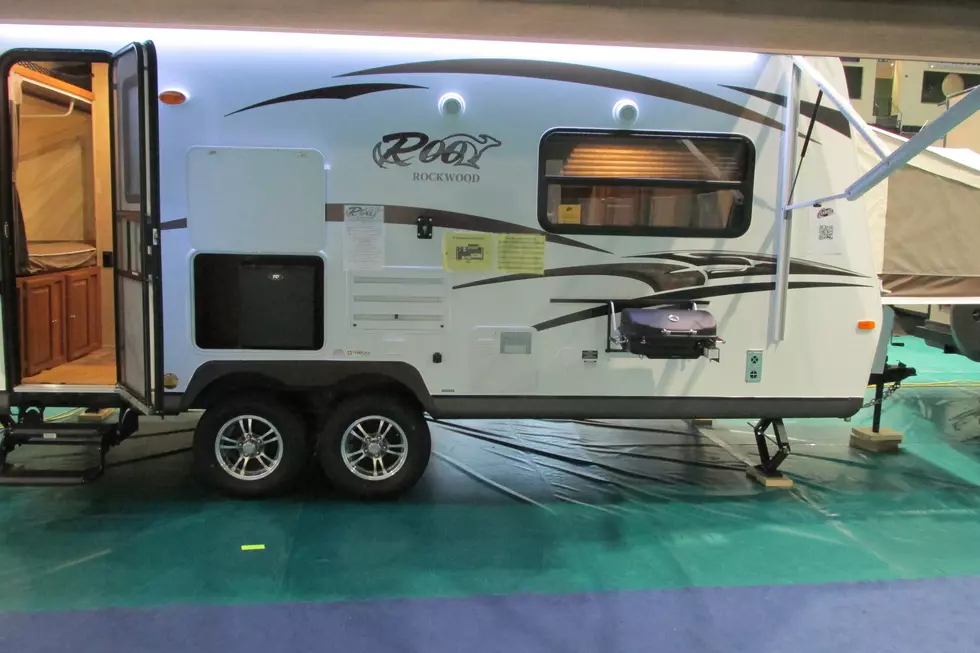 Six Months Later, Arrests Made in Delaware County Camper Caper
WNBF News/Roger Neel Photo
Delaware County Sheriff's officials say, following a six-month investigation, three county residents are being charged in connection with a burglary at Herman's Trailer Sales in the Town of Walton in April. 
Sheriff's officials say on April 29, Deputies were dispatched to a report of a burglary at the recreational vehicle sales and service business on East River Road. 
Investigators say they determined a number of items were removed from a home, office and garage at the location.  Officials say among the belongings that were taken were household items, jewelry, office equipment, various tools and some parts for camping trailers.
Following the initial report of a Burglary at the business, Delaware County Sheriff's officials say they got several additional reports of burglary and items stolen from the location.  Again, items that had reportedly been taken were: office equipment, tools, parts, household items and scrap steel. 
The investigation turned up some of the items were later sold at a pawn shop in Utica. Merchandise that had been pawned included antiques and jewelry. 
The Delaware County Sheriff's Office Criminal Investigation Division and Deputies were able to locate and retrieve some of the stolen possessions from various locations in the Towns of Walton, Sidney and Unadilla and a home in South New Berlin. 
The Sheriff's Office says on October 7 they arrested 39-year-old Francis Lupo of Walton, 44-year-old Luke Lupo of South New Berlin and 33-year-old Mistyblue Decker of Hancock in connection with the thefts. 
The Lupos are charged with multiple counts of felony burglary, misdemeanor petit larceny and criminal mischief while Decker is charged with criminal mischief and petit larceny. 
All three were released on their own recognizance. 
Read More! 17 Weird and Fun Trivia Facts About Upstate New York
There are so many fascinating trivia facts about Upstate New York that one could write a book about it. Here are 17 interesting factoids about our region that will leave you scratching your head!
The 10 Most Haunted Places in the Southern Tier of New York State