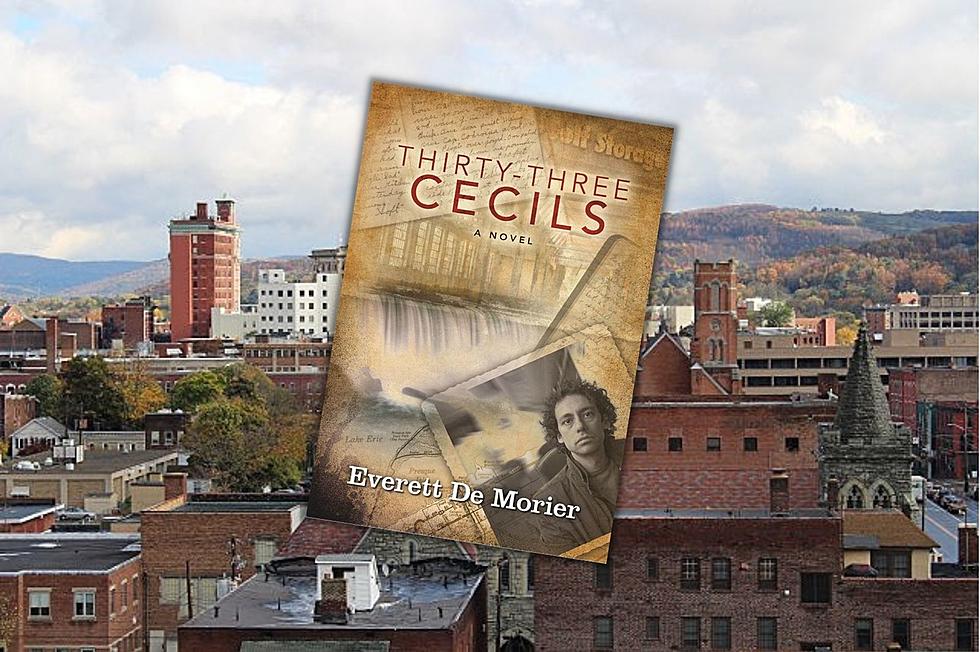 Filming Starts Soon On A Major Motion Picture Based on The Novel 'Thirty-three Cecils'
Blydyn Square Books
A major motion picture is expected to start filming this spring in Binghamton.
Walton native Everett De Morier co-wrote the screenplay which is based on his novel Thirty-three Cecils.
The story is set in Binghamton and Erie, PA. "Binghamton will be Binghamton because there are certain locations in the screenplay that are still there," De Morier said in an exclusive CNY News interview.
De Morier added that Erie locations will also be shot in Binghamton because the cities resemble each other.
"The story is about two totally different people that have realized that they've messed up their lives," De Morier said. "One is an alcoholic who lives in Binghamton and realized every decision he's made has led to problems."
The second character lives in Erie.
"He was once a very prominent man who was the darling of the community," De Morier said. "Things got tough, he became a counterfeiter, went to prison and became the joke of the town."
The two characters paths cross in the movie.
"This is a story of redemption," De Morier said. He believes viewers will relate to the theme because, "we all need to forgive ourselves, move on, dump the shame and get to the next step."
Ongoing contract negotiations prohibit De Morier from identifying  the actors and director. "But the casting is done and these are names that you'll definitely recognize," De Morier said.
The film, budgeted at about $6 million, allows for some local actors and crew to be hired.
Read More: 15 Page Turners: Are These Upstate's Best Independent Bookstores?
Lights, Camera, Action! Dazzling Movie Marquees Across Upstate New York
Local movie theaters may be hard to find in recent years, but they have a beauty all their own. Check out a bunch of upstate theaters with some personality!
13 New York State Actors Who've Been Nominated For Oscars
When it comes to movie's highest award, the Oscar, New York State remains far ahead at the top of its native born who have been winners or nominated for the top cinema prize.
But what about Upstate?
Here is a list of 13 movie celebrities who spent at least a moment in the spotlight of Hollywood's big night. Each of these famous people either won an Academy Award or were nominated for their film work.
15 Ways to Make Your Visit to Binghamton Perfect!
"It's A Wonderful Life" Film Stars in Its Own Upstate Museum
One of the most beloved films in Hollywood history is remembered in its very own museum in Upstate New York! The 1946 Frank Capra classic, "It's A Wonderful Life," is honored with a museum in Seneca Falls, NY. It is believed that Capra patterned the movie's fictional Bedford Falls after this Upstate village. Check out the pictures and stories below and judge for yourself. Is Seneca Falls, NY the real Bedford Falls?