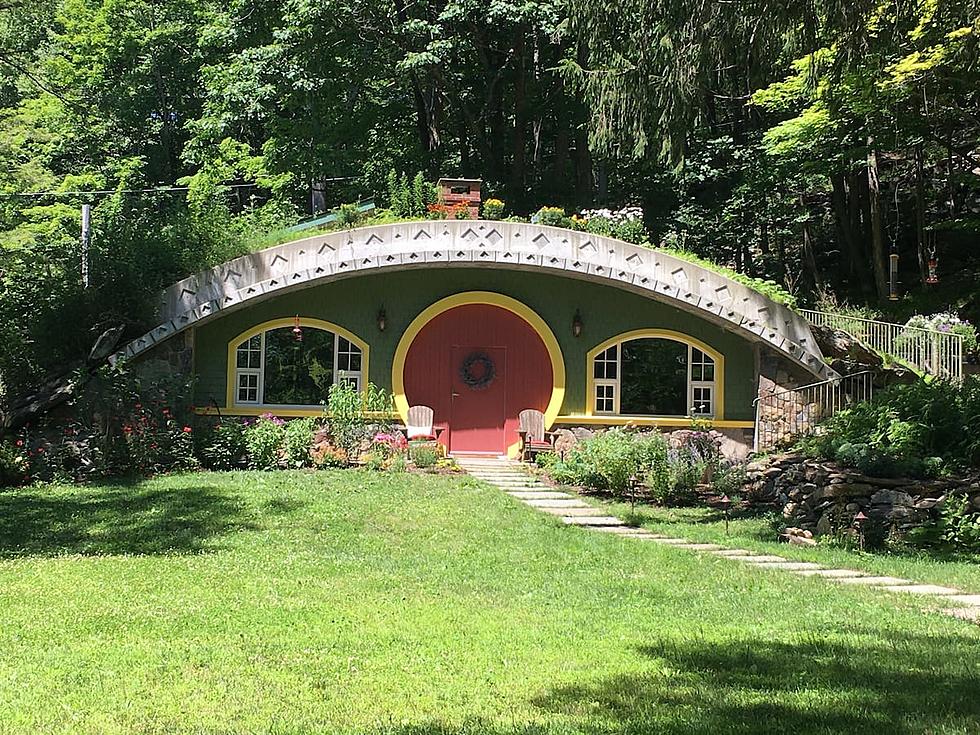 Live Like Bilbo Baggins in This Pawling, NY Airbnb Hobbit House
Airbnb
Have you ever thought of yourself as the type to go on a quest to though middle-earth to the depths of Mordor? Do you like rings? Have you ever watched "Lord of the Rings" and thought to yourself, "Those Hobbit houses look really cozy." Well, here's your chance to live like you're in the Shire with Bilbo.
There is a Hobbit house right here in Upstate New York. It's currently not for sale, but it has been a couple of times since it was constructed by Jim Castigan, a construction professional and Lord of the Rings aficionado over five years.
Now, the Hobbit House of Pawling, New York is an Airbnb that you can stay with and live out your Lord of the Rings fantasy. It has two bedrooms and two bathrooms and sleeps six. There's an electric fireplace in the living room, perennial gardens, 3 patios, a babbling brook, a bbq grill, a hot tub, a hammock, and an outdoor propane fire pit. It's about two hours from the Capital Region and you can rent it for about $500 a day.
If you're interested in renting the Pawling Hobbit House check out Airbnb. For more information on the construction and additional pictures of this one-of-a-kind, Hobbit House check out Jim Castigan's Instagram page.
Rent This Human Sized Hobbit House In Pawling, NY
This Crumbling New York Carleton Island Mansion Has A Tragic Past
Steve From 'Blue's Clues' Is Selling His Awesome Brooklyn Bachelor Pad-Blue Is Not Included