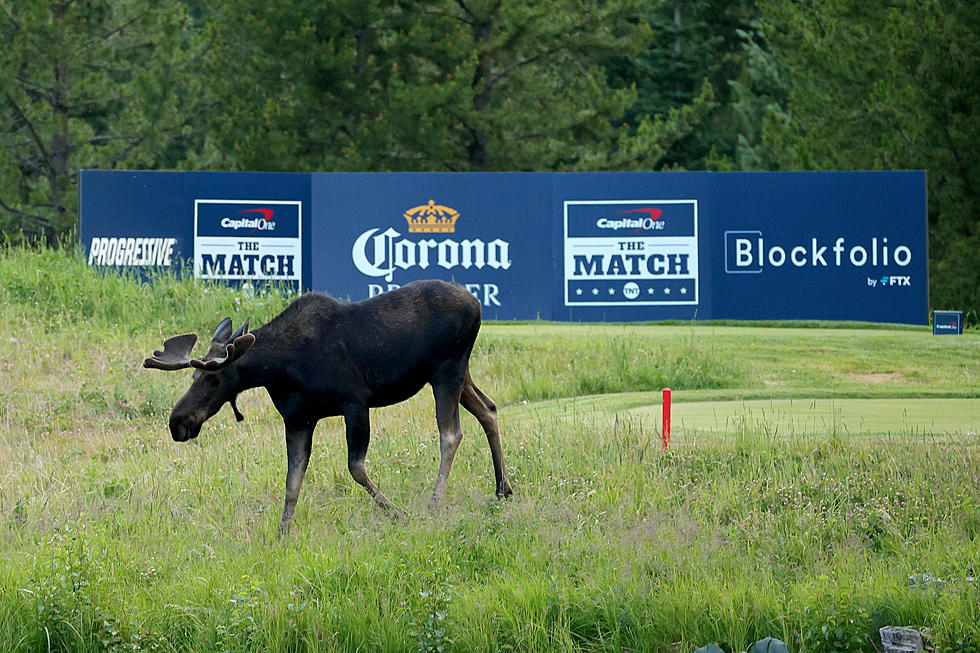 Tracking Moose In New York State, How Far Do They Travel In A Year?
Getty Images for The Match
Have you ever seen a moose? Pictures and videos don't count. Near or far, have you ever seen a moose in the wilds of New York? Spotting a moose is a fairly rare and beautiful experience and your best chance to see one is early fall, when they are looking to mate.
New York State Department of Environmental Conservation (DEC) along with Cornell University and SUNY College of Environmental Science and Forestry (ESF) have been tracking 26 different moose by use of a GPS collar. Here are the travels of a 2-year-old cow moose as it makes it's way through New York State.
According to a post on the DEC Facebook page, this particular cow moose was captured and collard on January 8, 2022. Alaska Department of Fish and Game reports that some moose live their whole lives in one 5 square mile area while others migrate up to 100 miles between seasons.
As far as the 2-year-old cow moose being tracked in New York State, it appears she has walked 200 miles in the last year and is expected to walk 500 miles soon. She started this journey at the Chazy Highlands Wildlife Management Area then off to Watertown, NY. This trip would take 3 hours by car.
There are approximately 900 moose in New York and they typically live to be between 15 and 25-years-old. The black bear is known to be a predator of moose calves but once they reach a few months old they don't have any natural predators. Vehicle collisions are a major cause of injury and death to adult moose.
Fisherman Gets Up Close Look at Majestic Moose in the Adirondacks
Moose on Loose Strolls New York Beach
A moose was captured wandering Port Henry beach before heading back home to the forest where she belonged. An employee preparing to open the gates captured the majestic animal early one morning.
READ ON: See the States Where People Live the Longest
Read on to learn the average life expectancy in each state.