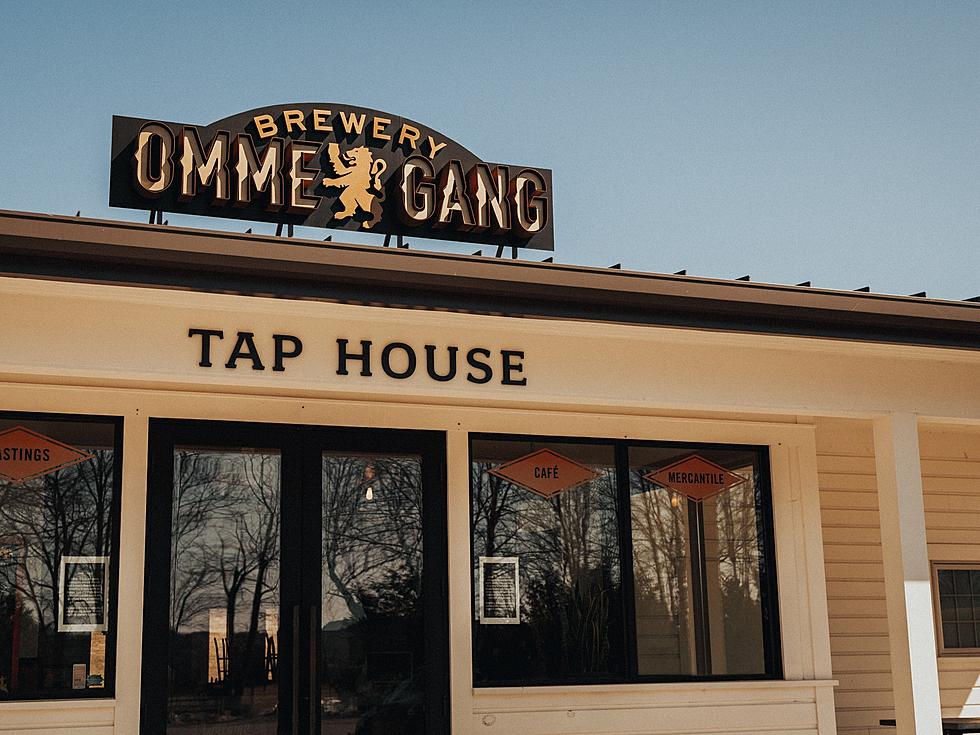 Comforting, Awesome, Unique: My Lunch At Cooperstown's Brewery Ommegang
Ommegang via Facebook
You should know that I'm a total and complete food snob. I've been able to parlay such snobbery into a couple of food related careers. I've eaten in touted Michelin starred restaurants and led ethnic food tours across the US and Canada.
I didn't expect to find world class quality cuisine in Otsego County, but Brewery Ommegang, to absolutely no one's surprise, continues to deliver quality and consistency across the board. From the sophisticated yet inviting environs, to their celebrated brews, to their culinary offerings, quality is carefully curated across the board.
Within the brewery's taphouse is their restaurant, helmed by executive chef Brett Smith. Brett is the kind of chef that keeps me coming back. His plates are loud and bold with twists and surprises. He's also personable, and knows his stuff when it comes to cuisine. Yesterday, I had the chance to stop in for lunch, and had the opportunity to sample four of their dishes. The best way to describe the meal is classic, elevated comfort food in a space that feels like home.
Poutine
Once upon a time, I found myself in Montreal once a year. Montreal is one of North America's ultimate food destinations. I used to wait the whole year to skip with glee down the streets, mouth wide open. While there, I would always stop in to Au Pied de Cochon for their foie gras poutine.
While Ommegang's isn't as exotic, it's some of the best I've tasted outside of Canada. The fries are done to crispy perfection and sit in a delectable demi-glace and topped with local curds and green onion. The flavors mélange and complement each other well. We couldn't stop snacking on this dish.
Croque Madame
The hallmark of a great dish when trying to document a meal is a lack of picture of said dish. Ham and cheese on artisan bread with caraway mustard is topped with a fried egg and cheese sauce. As soon as we cut in, the egg yolk exploded just how it's supposed to be. It was so good, it was gone before a picture could be taken.
Country Fried Steak
Once while in Dallas, I spent some time chasing around country fried steak. It's randomly one of my favorite comfort dishes, and I wanted the real thing. When Ommegang's version hit the table, paired with mushroom gravy and mashed potatoes, I was brought right back to Texas.
Thick, but tender, the steak cut like butter and paired well with the mushroom gravy. It echoed another favorite dish - German jaegerschnitzel. The mashed potatoes were well seasoned and textured. This is pure comfort on a plate.
Chicken and Waffles
Since visiting Atlanta repeatedly, and living in the Deep South, chicken and waffles has become one of my most favorite dishes. Ommegang's has buttermilk fried chicken over a liege style waffle, which has a firmer texture and sweeter taste. It's drizzled with maple bechamel and raspberry coulis.
It's then topped with bacon and green onion. All of the flavors converge into one succinct cacophony providing for a southern dish with a Belgian accent. Highly recommended.
The next time you find yourself in Cooperstown, and you're hungry, be sure to stop in to Ommegang for a bite and some true comfort!
Best Ethnic Eats in Oneonta and Otsego County