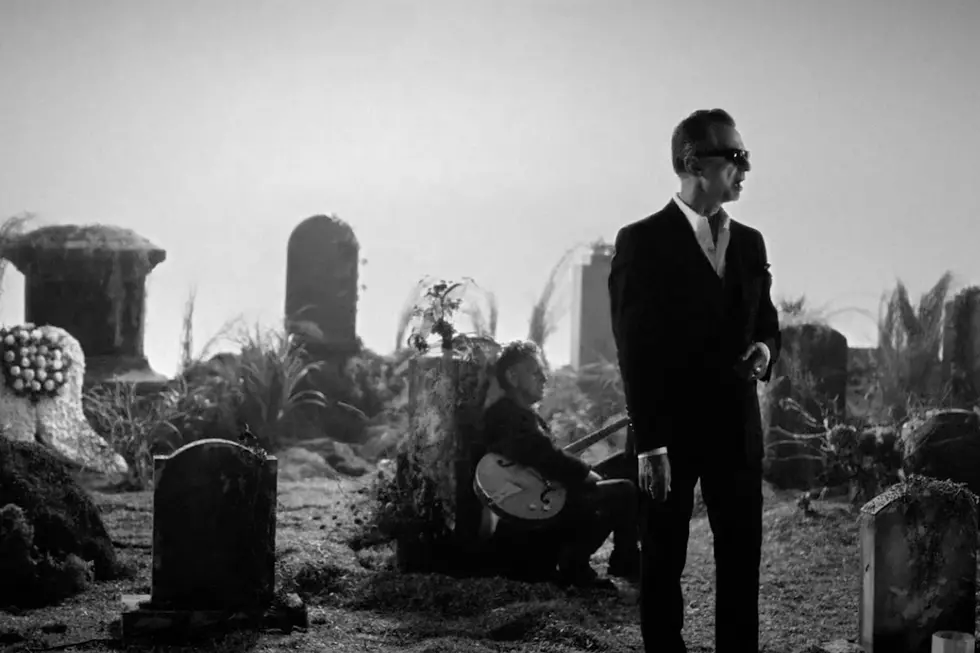 Listen to Depeche Mode's New Song, 'Ghosts Again'
YouTube
Depeche Mode has released "Ghosts Again," the first song from their upcoming album Memento Mori.
"To me, 'Ghosts Again' just captures this perfect balance of melancholy and joy," singer Dave Gahan said in a press release. His bandmate Martin Gore added that "it's not often that we record a song that I just don't get sick of listening to – I'm excited to be able to share it."
You can watch the video for "Ghosts Again" below, as well as view the track listing for the album.
Memento Mori is set to be released on March 24, marking Depeche Mode's first new music since the May death of co-founding member Andy Fletcher at 60 after an "aortic dissection."
Remaining Depeche Mode members Gahan and Gore clarified that the title of the LP translates in Latin to "remember that you must die," but it was chosen before Fletcher's death. The songs were also written beforehand, Gahan said at the time of the album announcement. "After Fletch's passing, we decided to continue as we're sure this is what he would have wanted, and that has really given the project an extra level of meaning," Gahan said. "Fletch would have loved this album."
Gore told Rolling Stone that Fletcher "was always seen as the glue of the band. It would've been unthinkable for him to think that his death would've caused the end."
Depeche Mode will embark on a worldwide tour on March 23, the day before the release of Memento Mori. Stops include major cities like Los Angeles, New York, Barcelona, Dublin, London, Paris, Berlin, Rome and more. More information on dates and tickets can be found on the band's website.
Depeche Mode, 'Memento Mori,' Track Listing
1. "My Cosmos Is Mine"
2. "Wagging Tongue"
3. "Ghosts Again"
4. "Don't Say You Love Me"
5. "My Favourite Stranger"
6. "Soul With Me"
7. "Caroline's Monkey"
8. "Before We Drown"
9. "People Are Good"
10. "Always You"
11. "Never Let Me Go"
12. "Speak to Me"
Ranking Every Depeche Mode Album
Depeche Mode have come to define the synth-pop genre like no other.