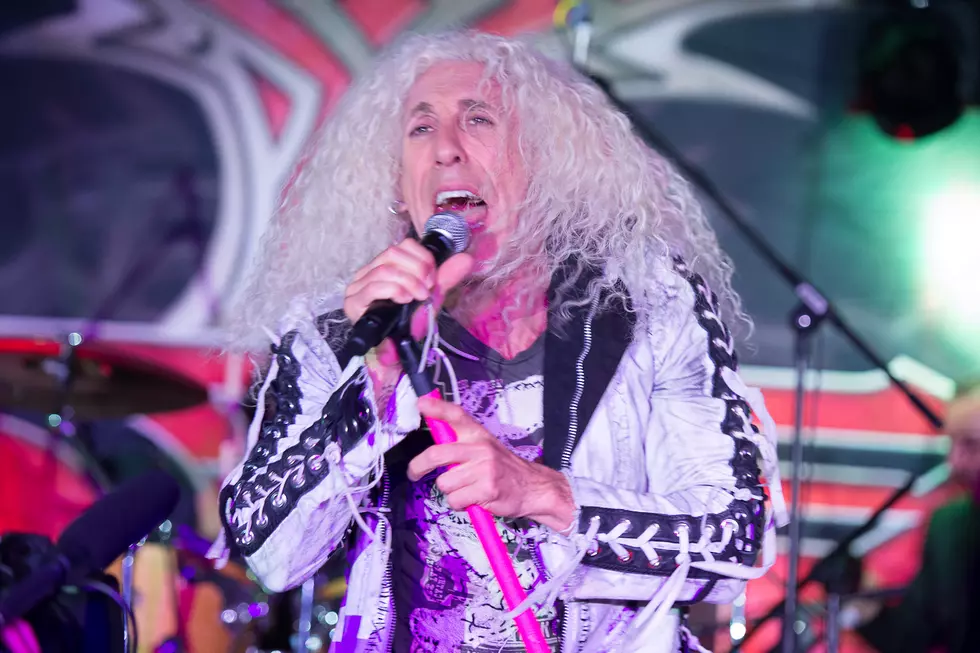 Dee Snider: Twisted Sister Will Reunite for 'Political Rallies'
Dave Kotinsky, Getty Images
Dee Snider revealed that Twisted Sister would reunite in 2024, offering their support to political causes.
"Next year, you're gonna see some Twisted Sister reunions, at different political rallies that need our support," the singer admitted to Yahoo. Part of the reasoning, Snider explained, was because their song "We're Not Gonna Take It" has become a popular rallying cry for both causes they support, and those they are against.
"The band has a concern that the song is being co-opted by the extreme right… and we want to make sure that people still know it's a song for everybody and it does not represent that selfish micro group," the vocalist explained. "It is really for the mass people, the moderate people, the people that just want to live their lives, be themselves, and not have people tell 'em they can't be themselves. So, I think you'll see us at political rallies and stuff like that. We'll be out there next year."
Twisted Sister retired in 2016 and has reportedly turned down "lucrative offers" since then to return. The band reunited for the first time in seven years during a January performance at their Heavy Metal Hall of Fame induction.
Elsewhere, Snider was recently unmasked as the Doll on an episode of the hit TV series The Masked Singer. His elaborate costume included high heels, which he joked about having previously worn for Twisted Sister shows. "It's like riding a bike. I wore them in the '70s. It all came back to me once I put them on," the rocker noted.
Asked by Yahoo about his history of wearing women's clothes – along with the current controversy surrounding drag bans – Snider was candid.
"My band would not be allowed to perform in Texas," the Twisted Sister singer declared. "We would fall under that heading, the new rule, if they pass these rules — men wearing lipstick, nail polish and makeup. So, do I stand with the [LGBTQ+/drag] community? 100%. I heard the community has reached out about using 'We're Not Gonna Take It' as their battle cry, and I said, 'With my blessing, brothers and sisters! Go for it!' I stand with them. Look…. I was not gay, I was heterosexual, and I still had a lot of issues with a lot of people because I wore the things I wore in the '70s and even into the '80s. So, I've been on the receiving end. I get what they go through."
Top 100 '80s Rock Albums
UCR takes a chronological look at the 100 best rock albums of the '80s.