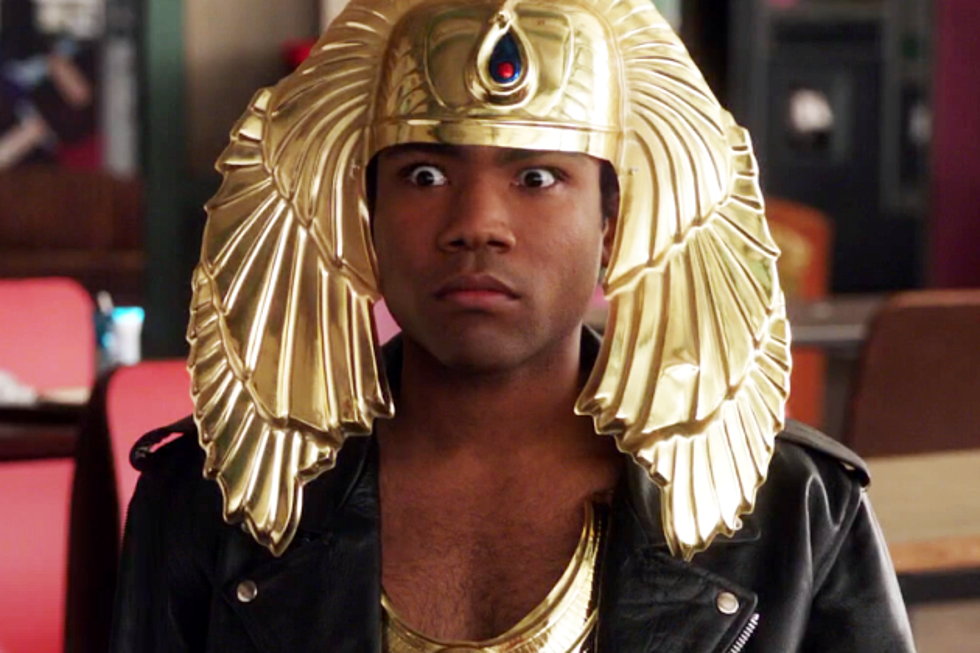 'Community' Season 5: Donald Glover Officially Takes Reduced Role
NBC
Streets behind, 'Community' fans. Streets way, way behind. A few weeks ago, we heard the news that series breakout star Donald Glover had been eying a reduced schedule in 'Community' season 5 to concentrate on his career as rap alter-ego "Childish Gambino," and now it seems Glover's reduced involvement in the new season has officially come to pass. So, how many episodes will we see Troy Barnes in?
According to Vulture, who first broke both stories, Glover's representation compromised with NBC and Sony TV to have the actor appear in only 5 of the 13 episodes of 'Community''s fifth season, which currently has no place on the 2013-14 NBC schedule. Vulture notes that the network could potentially have ordered Glover to honor his contract commitment to all 13 episodes, but instead chose a compromise that will ultimately save costs.
This isn't the first time we've seen Glover eye an exit from the series either, given last September saw the 'Community' star developing his own NBC sitcom with '30 Rock' co-executive producer Matt Hubbard, said to be loosely based on Glover's own life. That project remained in second position to a potential 'Community' renewal, though at the time a fifth season had been considered unlikely by most sources.
It isn't yet known if 'Community' season 5 will represent the last for the Greendale gang, which will already operate sans Chevy Chase, despite the heralded return of showrunner Dan Harmon and producer Chris McKenna. Glover's 'Community' co-star Jim Rash (Dean Pelton), recently told HuffPostTV of 'Community' season 5.
Having [Harmon] back is just a great way to…if this is the final 13 [episodes] or whatever it is, to sort of bookend. Maybe that was what lured everyone back, the idea of sort of finishing this whole thing off.
Glover won't be present for the upcoming Comic-Con 2013 panel either, but what say you? Can 'Community' return to its former glory even with Donald Glover in a reduced role? How might the series write out the character? Cry with us and Troy below, and give us your thoughts in the comments!