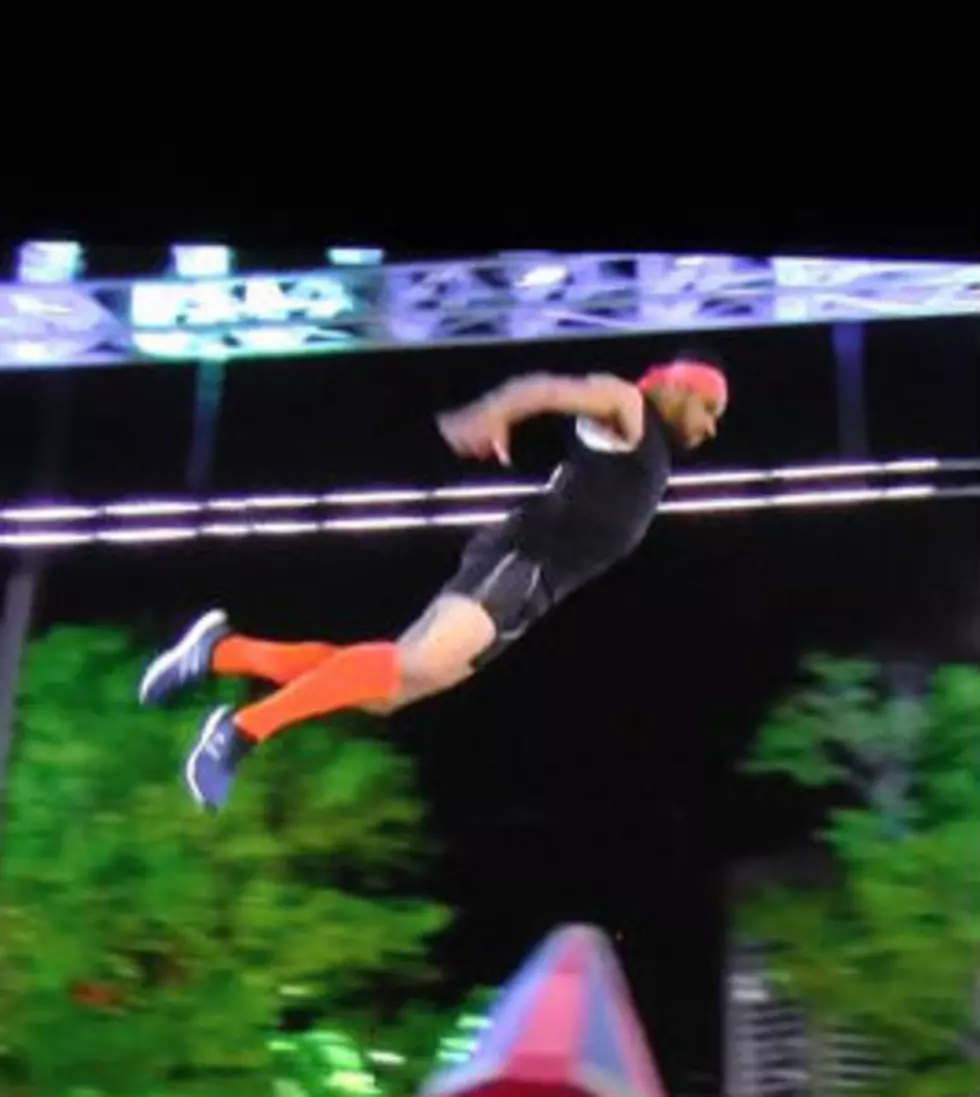 Eardley Moves On In American Ninja Warrior Competition!
Credit: Angela Eardley
It was an excited crowd last night at Foothills Performing Arts Center for the NBC Tv "American Ninja Warrior" show viewing in support of Oneonta native, Anthony Eardley who competed in the Baltimore qualifier on the show.  That program was shown on the big screen at Foothills last night to a full room of supporters who came out to cheer him on and support his mission of helping our community kids in need get sports equipment and athletic clothing that they may not be able to afford.
Anthony was on hand at the party showing kids the replica (see below) he had crafted of the American Ninja Warrior course that he had to traverse on last night's show.  It was evident that he also has construction skills! Just viewing the replica of the ninja course from the show made me feel exhausted!  I can't even imagine tackling the full size course!  It was very evident after watching the show just how athletic these competitors are and one can only imagine the amount of training required to compete at such a level.
So if you missed the show and didn't get to see Anthony, I'll tell you that he did get to move on in the competition due to a great performance on the incredibly difficult course!  CLICK HERE to view last night's show.  Even though he didn't quite make it to the buzzer at the end of the course, he did exceptionally well and beat out many others in order to move forward in the competition.  Congratulations Anthony and many thanks to all who donated to his cause to help kids last night. Remember that distribution of donated items will take place at the Hometown 4th of July Celebration in Neahwa Park to any kids in need. For those who wish to donate any gently used or new sports equipment or clothing to be distributed to children in our community, please call Angela Eardley at (607) 434-2435.
I'm happy to say that after attending the party last night I now have my Anthony face signs to cheer him on in the finals. Go Anthony!