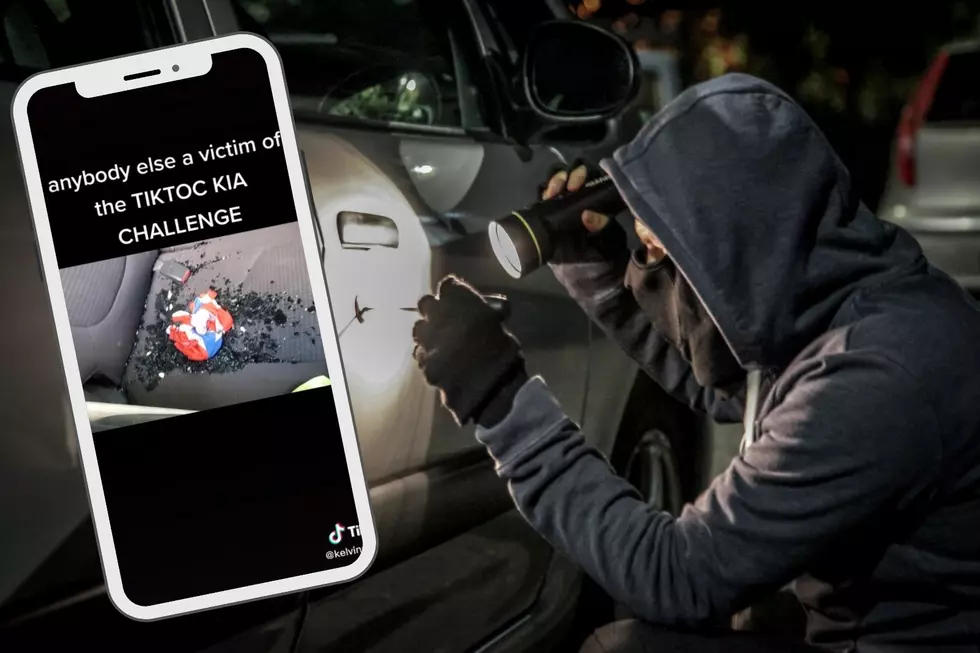 Viral TikTok Challenge Hits NY, Which Car Owners are at Risk?
KelvinAverage TikTok/Canva
Social media can be a good thing. I use it all the time both for work and privately as well. But as you know, there's a dark side and a dangerous side to social media too.
What Is the Kia Challenge?
One of the dangerous sides involves challenges you see from time to time. Lately, you may have heard about the Kia Challenge on TikTok. Apparently, the challenge is to steal a Kia or Hyundai vehicle and then take it for a joy ride according to the Auto Body News website.
This challenge of course is illegal, and it can lead to a dangerous situation, as witnessed recently in Buffalo, New York where some teens stole a Kia, took it out for a ride, and ultimately ended in a horrific crash where four of the passengers died according to the New York Post.
Auto Body News states that 2011 and 2012 Kias, along with 2015 to 2021 Hyundai vehicle ignitions can be bypassed easily with the use of a USB cable. The website mentions that authorities in Saint Paul Minnesota reported over a 1300 percent increase in Kia vehicle thefts and an 854 percent increase in Hyundais stolen in just a one-year period.
Prevent The Kia Challenge And What to Do If Your Car Gets Broken Into or Stolen
Owners of the certain Kias and Hyundais that have a key can help prevent their vehicle from being stolen by obviously making sure the car is locked, and don't leave any valuables in your car, especially within eyesight that may be a temptation to break into your vehicle. Another deterrent is steering wheel locks.
According to the New York State Department of Motor Vehicles, if your vehicle is broken into or stolen, immediately call the police and your auto insurance company, and if the vehicle was stolen, it will be recorded on the vehicle title record. That helps to prevent anyone from selling your vehicle or applying for a title.
[via Auto Body News, New York Post, NYS DMV]