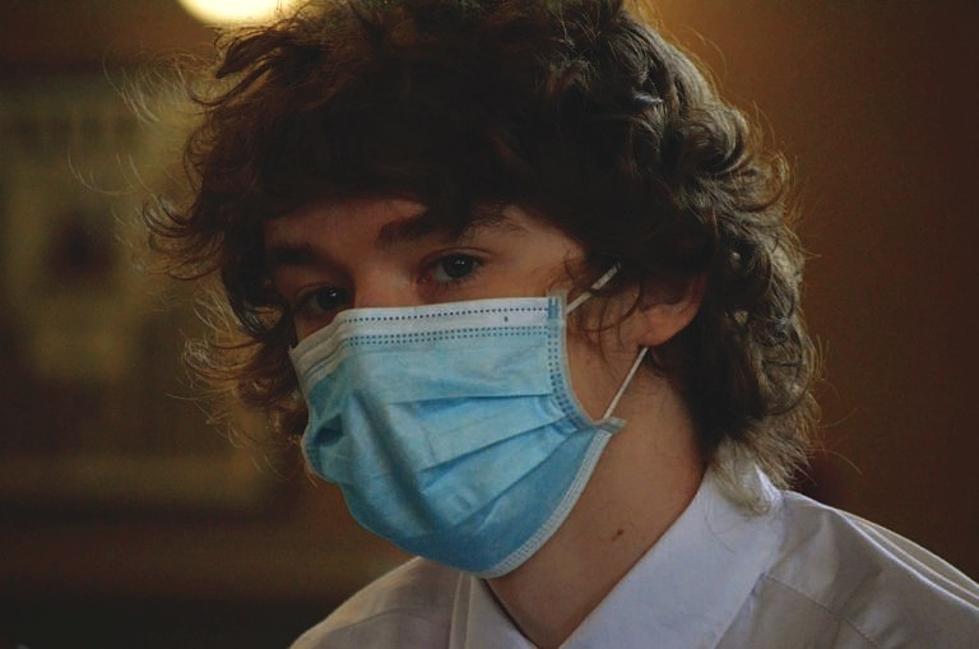 Verdict Handed Down in Robinson Murder Trial
Credit: Kevin Limiti, AllOTSEGO
Monday, the trial of Dylan Robinson, a Worcester teen accused of killing his father, Kenneth Robinson in October of 2019, began in Cooperstown's Otsego County Court according to AllOTSEGO. It was originally scheduled back in April but was postponed due to the COVID-19 pandemic.
Dylan Robinson who was 15 in 2019 when arrested, is charged with second-degree murder, first-degree burglary, first-degree attempted robbery and third-degree arson.
Six people were involved in the event at 53-year-old Kenneth Robinson's home which started as an attempted robbery of $5000 in cash and marijuana but ended in the murder of Robinson by his son Dylan, with Robinson's home set on fire to cover up the murder.
In this case, 32-year-old Nicolas Meridy and two other teenagers (Alexander Borggreen and Anais Soto, both from Oneonta) took plea deals while two other teenagers (Alexis Lotterman of Walton and Tatiana Febo of Downsville) had their cases moved to family court.
Yesterday, after two days in court with Dylan Robinson's defense attorney Thomas Hegeman choosing not to present a defense, but rather, in his closing arguments to the jury, instead pointed out testimonial inconsistencies in witnesses and those called to testify to the jury, while the District Attorney, called those "perceived inconsistencies", according to AllOTSEGO. Following closing arguments, the jury deliberated to hand down a decision in the case.
Dylan Robinson was found guilty of first and third-degree robbery, and second-degree murder in the shooting death of his father, Kenneth Robinson of Worcester, NY on October 10, 2019. Robinson was acquitted of third-degree arson charges. He will be handed his sentence in Cooperstown at Otsego County Court on August 23.
For further details on the court proceedings, visit our publishing partner AllOTSEGO.com.
How Many in America: From Guns to Ghost Towns
Can you take a guess as to how many public schools are in the U.S.? Do you have any clue as to how many billionaires might be residing there? Read on to find out—and learn a thing or two about each of these selection's cultural significance and legacy along the way.