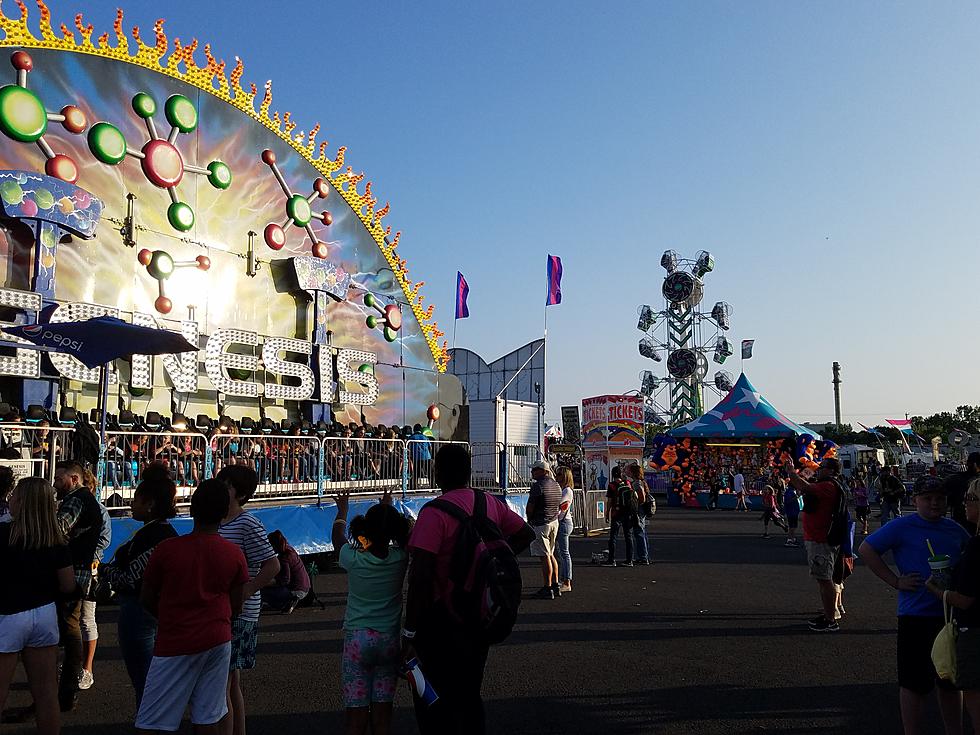 Tickets Go on Sale for New York State Fair
Jim Free
After a couple years of cancelled attractions, limits on admission and other pandemic restrictions, the New York  State Fair says "You and the Fair, Together Again!"
Officials this week announced the start of online and phone sales for the 13-day extravaganza in Syracuse that will August 24 and run through Labor Day.
Admission is three dollars, free or seniors 65 and older and children 12 and under.
Parking passes are available at five dollars.
Tickets can be purchased through Etix online at the state fair website or by phone at 1-800-514-3849.  Admission at the gate is via electronic kiosks and QR codes are posted on signs to purchase tickets online.  Again this year, cash will not be accepted for parking or gate admission.
In addition to online purchase of parking passes, payment can also be made through EZPass Plus.
Chevy Court concerts include Foreigner, Boyz II Men, Boy George and Culture Club, the popular Drop Kick Murphies, Great White and Nelly.
Other concerts include Chubby Checker, Jimmy Allen, Big and Rich, Night Ranger, TLC and The Gin Blossoms.
Of course the fair features favorite foods and rides as well as the agriculture and animal competitions, strolling entertainment, merchants, innovation displays, demonstrations and historic exhibits.
Special days at the fair include Governor's Day on opening day, Law Enforcement Day, Women's Day, Pride Day and Dairy Day.  Many of the special days include special deals on admission as well as ceremonies and demonstrations.
There are also special accommodations available for daily RV camping .
For more information go to nysfair.ny.gov.
9 Upstate New York Oddities
Upstate New York; a place filled with nature, culture, community, and of course, a few oddities and roadside attractions thrown in as well.
What's fun about a completely normal, cookie-cutter place? Nothing.
Bringing the odd, confusing, and fun, here are 9 Upstate New York Oddities!
QUIZ: Where in the Southern Tier?
We want to test YOUR knowledge of the Southern Tier!
Dust off your geography skills and see if you can correctly identify which town in the Southern Tier each picture is taken from!
Where in the Southern Tier?