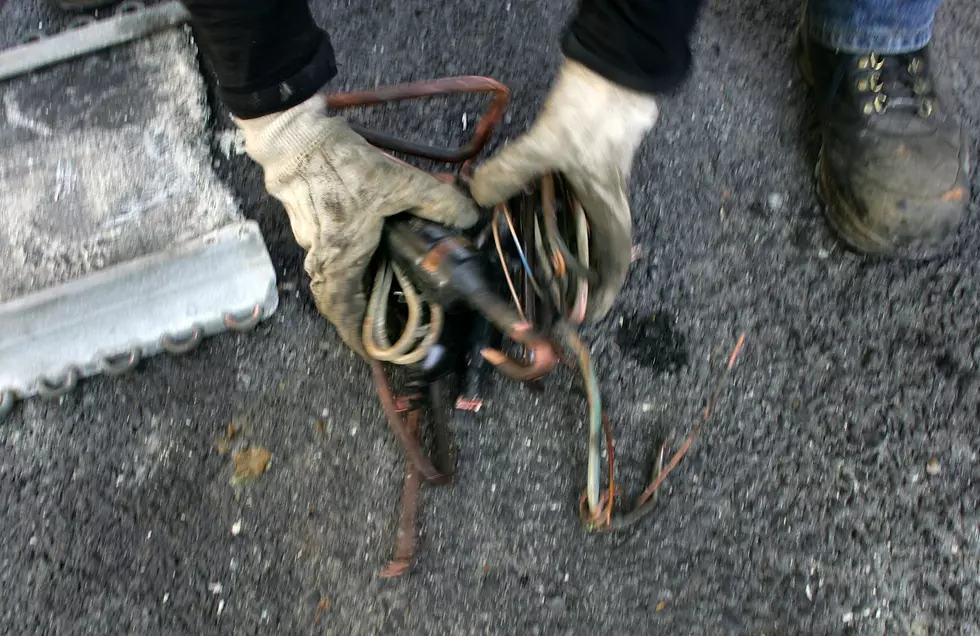 Teens Charged with Theft of Metal and Farm Equipment in Bovina
Spencer Platt/Getty Images
Two Delaware County teens are accused of peddling stolen scrap metal.
Sheriff's officials say a 16 year old East Meredith resident and 19 year old Sean Gillespie of Bovina are charged with three counts each of petit larceny.
Officials say the teens are accused of stealing metal and old farm machinery on three separate occasions in April.  Investigators say the stolen metal was worth less than $1,000.
Deputies arrested the 16 year old on May 3 and the Bovina boy the following day.
Both were ordered to appear in Town of Bovina Court at a later date.