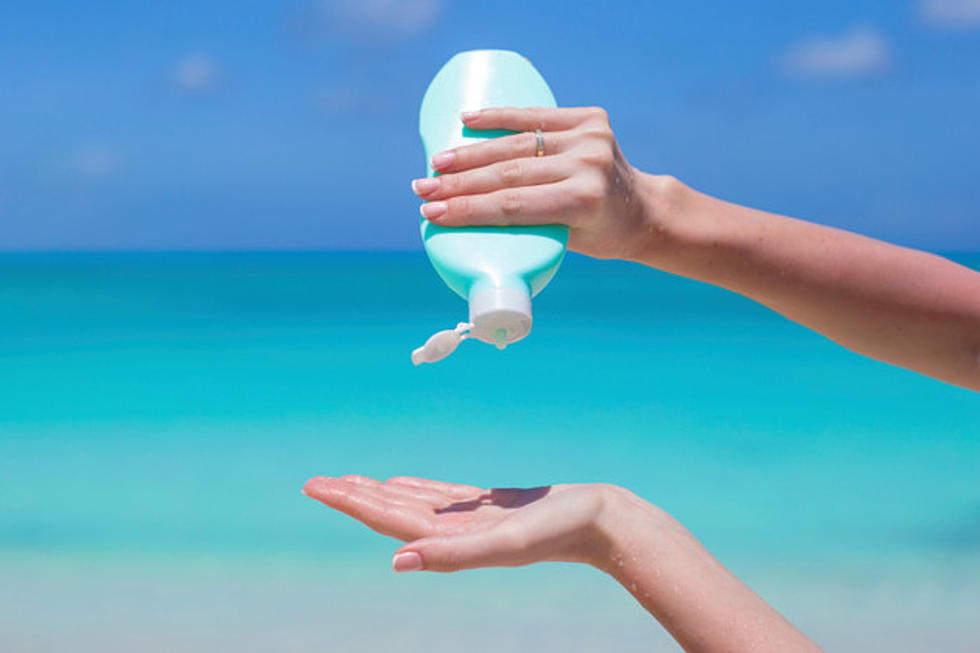 Should You Throw Out Your Sunscreen And Start Over?
travnikovstudio, Thinkstock
Now that we're all spending time outdoors, it's time to evaluate what sunscreen we're using.  Not only is it possible that you're using something that isn't doing a very good job of protecting you and your family, but it could actually be cancer causing-the very thing you are trying to prevent by using it!
After reading a report from Environmental Working Group on sunscreen, I ended up throwing away ALL of my sunscreen!  Some of what I had was too old and others had cancer-causing chemicals in them.  Yikes!  The great thing about the information in the report is that EWG rates many of the brands we all use so that you can find out if the sunscreen you have is any good or if you have yet to buy some, you can find out the best ones to get.
The biggest take-away from the report: nearly 67 percent of sunscreens don't work, meaning that sunscreens either provide inadequate sun protection and/or they contain harmful ingredients.  The good news is that sunscreens are a lot better than they used to be and hopefully, they will continue to improve.
CLICK HERE to check out the rating on your sunscreen.