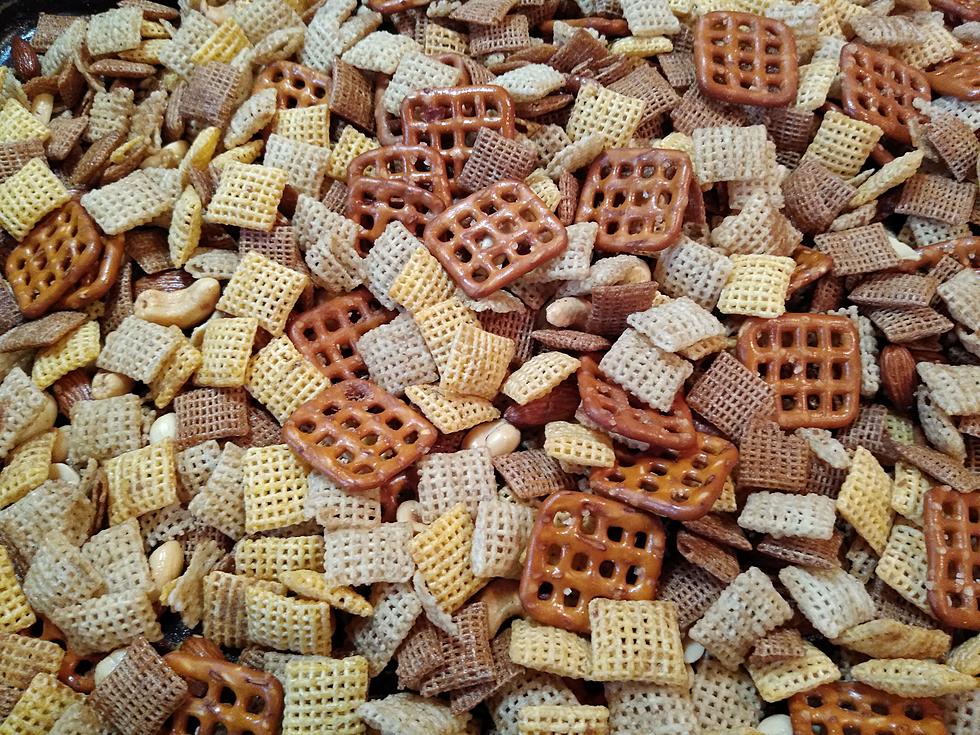 Nostalgic and Family-Pleasing Holiday Snack Recipe To Dive Into From Leslie Ann
Credit: TSM
Every year at Christmas and New Year's Eve, I make my favorite snack. It's not only delicious and hard to stop eating because I love it so much, but I am very nostalgic about it since my Grandmother used to make it every Christmas when I visited. That's the only time I would be able to enjoy it since my mother never made it.
I'm talking about Classic Chex Mix.  Not the kind you buy pre-made in the store!  I make my own Chex snack mix and it's best enjoyed when it's warm from the oven in my humble opinion. Here's how I make it.
This is my version of the Original Chex Mix recipe: (very close to the original)
note: feel free to substitute in whatever type of small snack item you like for the pretzels or you can add more, you just need to increase the other ingredients proportionally, along with the seasoning and butter.
3 cups of Rice Chex Mix
3 cups of Corn Chex Mix
3 cups of Wheat Chex Mix
2 cups of some type of bite size pretzels
2 cups of salted mixed nuts
7 to 8 TBS of butter
1 1/2 tsp of salt
1 tsp of onion powder
1 tsp of garlic powder
2 1/2 TBS of Worcestershire Sauce
1. Preheat your oven to 250 degrees
2. Mix all of the Chex, nuts, and pretzels in a large bowl.  Set aside.
3. In a saucepan, melt the butter and add in the rest of your ingredients.  Mix it well with a whisk. You could also just do this in the microwave which is faster.
4. Pour the liquid onto your snack mix and mix it very well to cover all the tasty bites.
5. Bake in a shallow baking pan for one hour. Mix the snack mix every 15 minutes so it all bakes evenly.
6. Enjoy!
And We are not going to stop there with the holiday fun - See Inside Santa's Magically Enchanted Million Dollar North Pole, NY Home
Best Christmas Displays in Central New York
Step aside Clark Griswold. There's a number of homes in New York that could give you a run for your money.