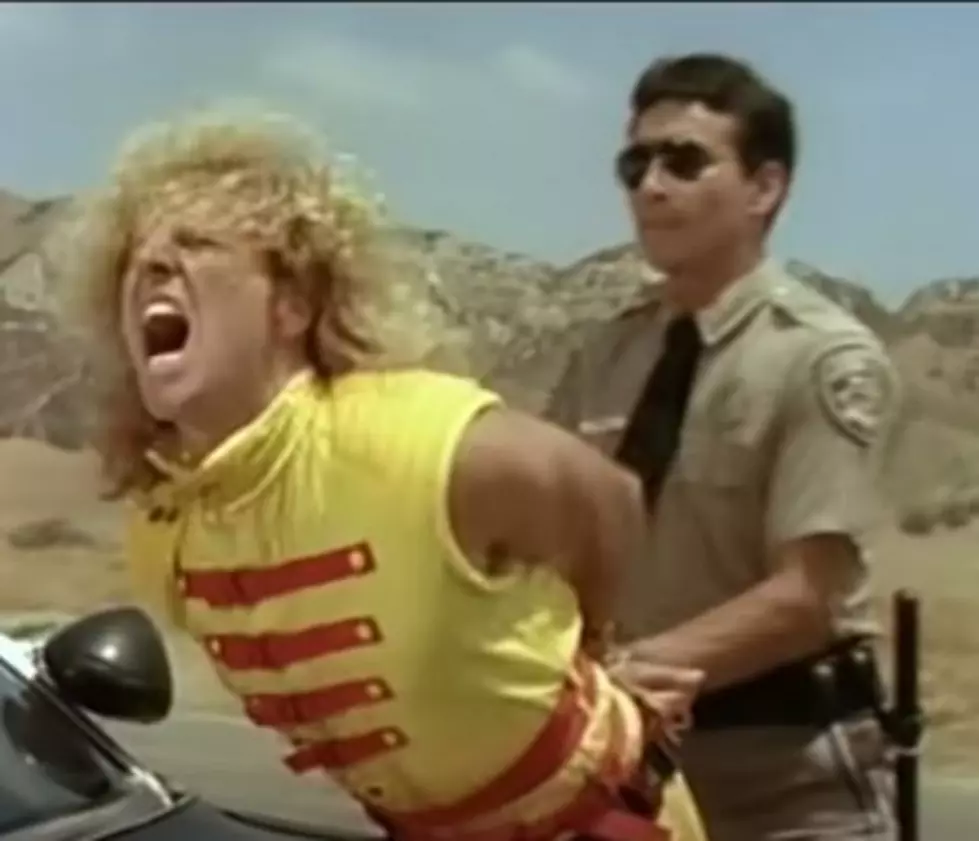 Did You Know? Rock Legend Says Northway Speed Limit Inspired '80s Hit
Brian Cody
The Lyrics
"It took me 16 hours to get to L.A.
Gonna write me up a 125
Post my face wanted dead or alive
Take my license, all that jive
I can't drive 55!" 
Sammy Hagar claims that he was traveling through Albany when he got the speeding ticket that inspired his '80s hit "I Can't Drive 55!"
How'd your commute go today? Was it chock full of gridlock, reckless drivers, and a little bit of road rage? Living in the Capital Region and complaining about traffic is just a way of life,  especially traveling the Northway. Whether it's bumper-to-bumper or having a moron pass you like you're standing still, it's usually quite the adventure.
The Confession
Interesting to note that it's not just locals who love to complain about our traffic and roads. Rock legend and former Van Halen lead singer Sammy Hagar said in an interview that while passing through Albany in the '80s, he was pulled over for driving 62 in a 55 thinking that the speed limit on the highway was actually 65 MPH.
Props to Sammy Hagar, btw, for actually going 3 MPH under the speed limit at 2 a.m.
The Video Proof
The Music Video Interpretation
The Best Country Singer From Every State
Some states, like Oklahoma and Texas, are loaded with famous country singers. Others, like Nevada and Maine, are still looking for a real breakthrough artist. See the best and most successful country music artist from all 50 states, starting with
Hank Williams
and Alabama.