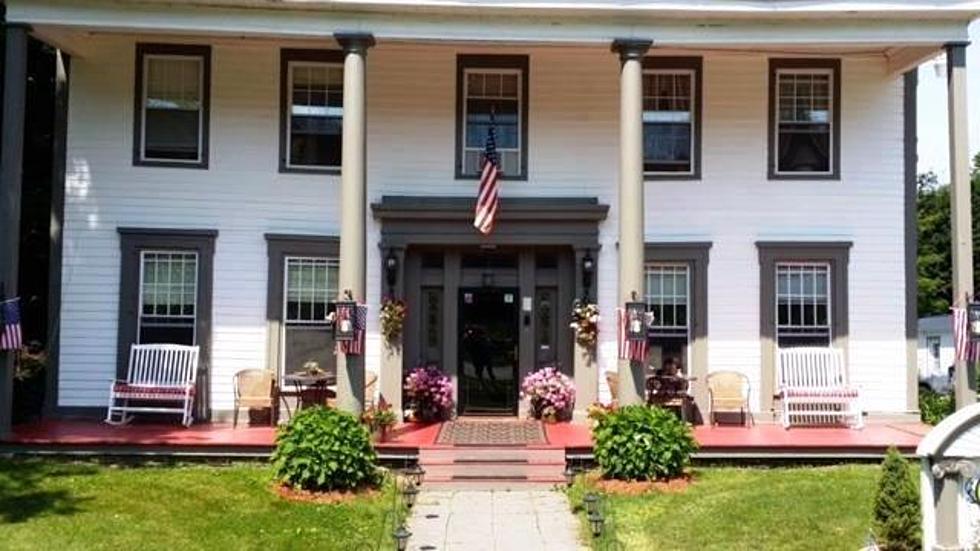 Possibilities Abound: Turnkey Laurens, NY B&B Is A Dream Waiting To Happen
Brookside Inn (Benson Agency Real Estate)
Any thoughts about a career change or starting your own hospitality business? The Brookside Inn at 99 Main St. in Laurens, NY is a charming, turnkey bed & breakfast that's well worth investigating. It has everything you could possibly need.
I sat down and talked with Benson Agency Real Estate agents Philip D. Wright and Lance Thomas about this amazing property that is bursting with promise as a hospitality business located near Cooperstown and Oneonta which draw thousands of visitors, especially in the summer.
The Inn which dates back to 1860, has all the charm of its historical roots with the modern amenities one would desire. There are 9 guest suites with an additional 10th suite where an owner(s) could reside, plus 2 laundry areas, large updated bathrooms, a common area room, 9 fireplaces, and a huge kitchen that has everything you need, and more. Below are a few photos just to give you an idea of how amazing this inn is...
To see more photos CLICK HERE. You can check out the listing for this property and more at Bensonre.com.
LOOK: Famous Historic Homes in Every State
LOOK: See inside a modern day castle complete with drawbridge