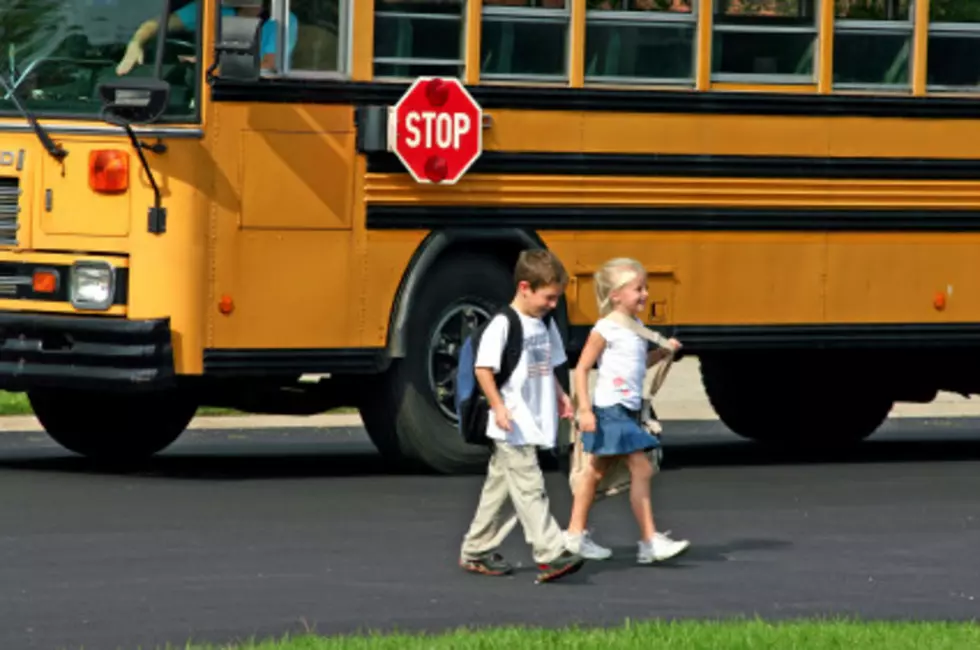 Pay Attention To The New York State School Bus Traffic Laws
ThinkStock
Summer is almost over and for the next few days, the kids will be going back to school. I know some schools started before Labor Day but the majority will be going back on Wednesday, September 8th, and many more on Thursday, September 9th.
With the school year firing back up, now is the time to watch what is going on around us, especially in residential areas and school zones. You need to be watching out for the kids because they may not be looking out for you.
Give yourself some extra time to get to your destination so that you don't find yourself rushing around. There is a shortage of school bus drivers so bus routes could be different than in the past.
Patience and consideration can go a long way. That's actually a great idea for living life and not just for traveling around in school zones. So what is the law when it comes to school buses?
NYS School Bus Laws
Two-Lane Road: Vehicles traveling in both directions MUST STOP at least 25 feet away! This seems like it would be obvious but I can't tell you how many times that I've seen a vehicle go by a stopped bus.
There really should be no excuse especially since the buses are equipped with a stop sign that pops out when they stop. Also if you see a school bus on a two-lane road, SLOW DOWN!
Multi-Lane Road: Where the lanes are only separated by lines or on a privately maintained road when the school bus lights are flashing, you also must stop at least 25 feet away. This applies on all roadways in New York State.
Divided Highway: You must stop for a school bus even if it's on the opposite side of a divided highway. You cannot proceed until the bus begins to move or the bus driver signals to let vehicles pass, or the red lights aren't flashing.
I'm sure that you've seen the signs "Drive like your kids live here."  When it comes to school zones, it could be your child.
LOOK INSIDE: Couple Transform Old School Bus Into Cozy Home
Look Inside As this school bus is transformed Into a "Skoolie"