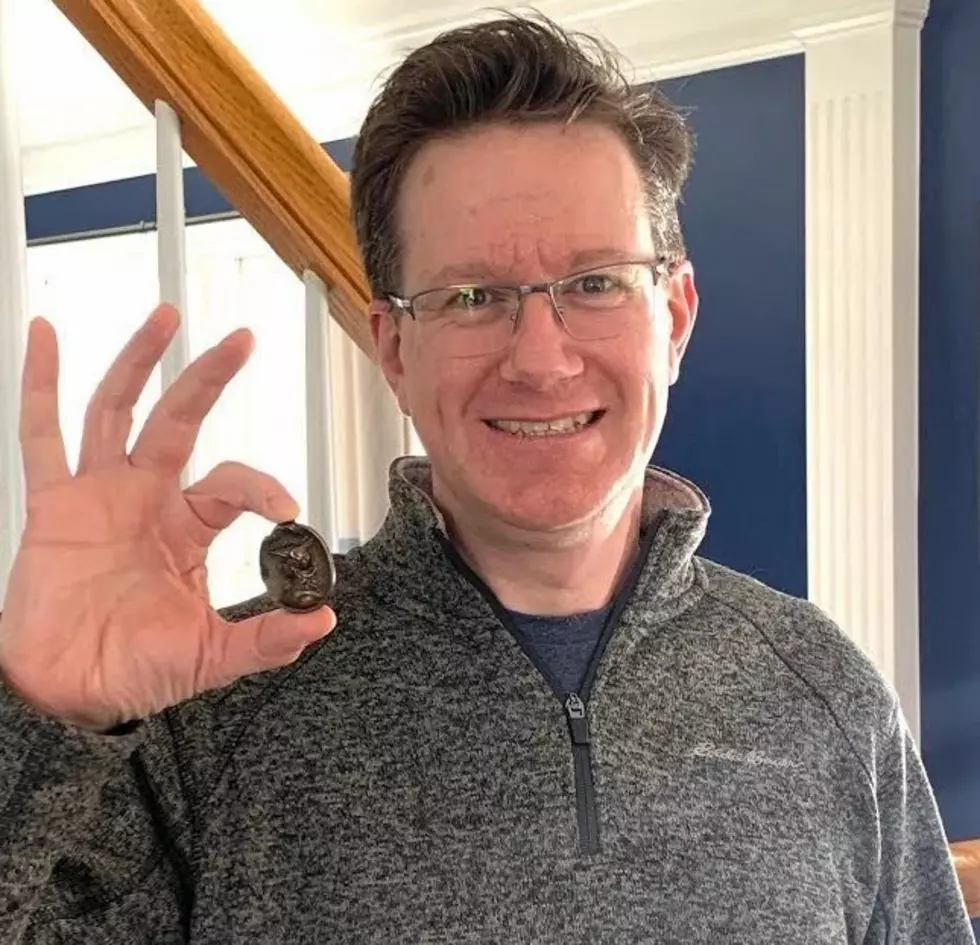 Oneonta, NY Man Finds Third Item Hidden in Great US Treasure Hunt
Credit: TheGreatTreasureHunt.com
An Oneonta man is now the third winner of the Great U.S. Treasure Hunt. Kristian House, who is a whiz at creating crossword puzzles and has published dozens of  crosswords in the New York Times, Wall Street Journal, Los Angeles Times, and other publications, has picked up a cool $10,000 for locating the third treasure in Idaho.
Enter your number to get our free mobile app
The third treasure is a small tin badge featuring the head of the Greek god Hermes, which House found duct-taped to the underside of a playground slide in Lions Park, Nampa, Idaho last weekend. The badge had been there undiscovered since last July according to TheGreatTreasureHunt.com. Obviously, it takes someone quite clever to solve such a puzzle and clearly House was up for the job. How did he do it? House deciphered a code hidden in the first chapter of the book, which lead him to the Hermes Badge treasure. I think House may want to add "Professional Treasure Hunter" to his resume. Needless to say, Oneonta can claim another feather in its hat with Kristian House's win.
There's only one more treasure to find, hidden somewhere east of the Mississippi and South of the 40th parallel. Each treasure is hidden at least 500 miles from any of the other treasures. Before this year's hunt is done, there may be as many as six more treasures added to the bounty. This event is a nationwide hunt where items can be found by decoding a message in one of four chapters of an E-book titled "The Great U.S. Treasure Hunt" by Theco DeMaster, that can be purchased from Amazon.
KEEP READING: See the richest person in every state