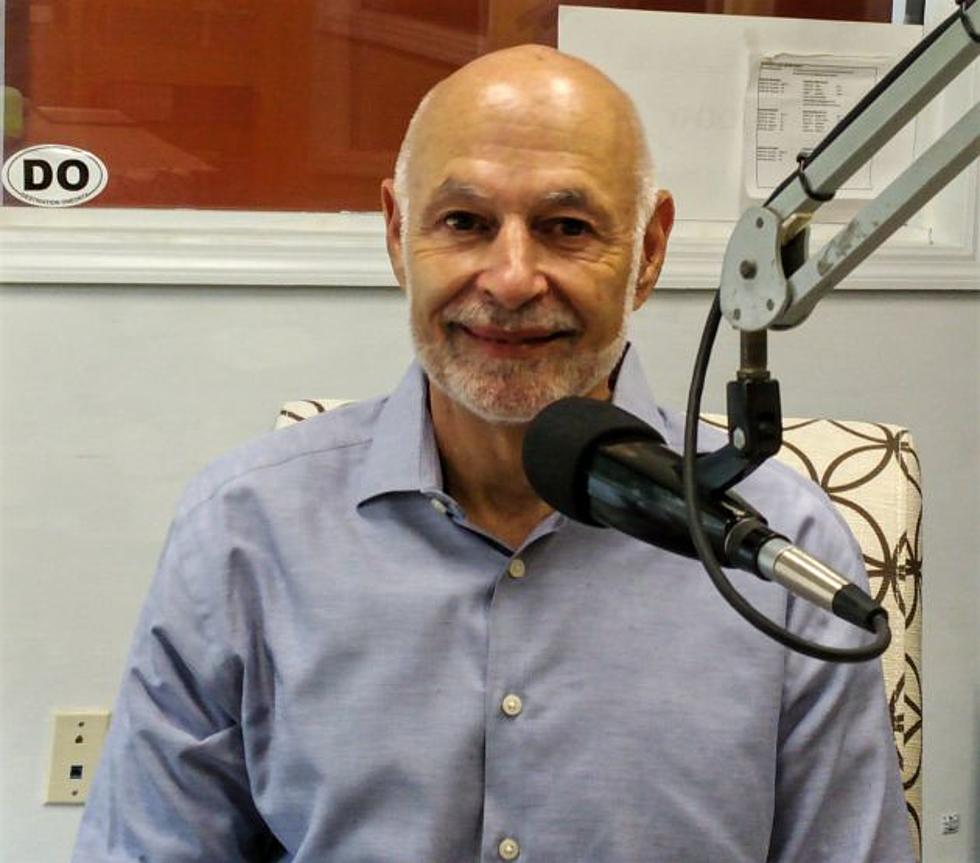 Oneonta Mayor Responds To WZOZ Sidewalk Rant [Audio]
Oneonta Mayor Gary Herzig (TSM)
This morning, Oneonta Mayor Gary Herzig came in to talk to my radio listeners in response to my sidewalk rant from last week.  To recap my rant:
Last week the city did some sidewalk work in the block of Chestnut Street, Oneonta which runs from Townsquare Media to NBT Bank.  This block is right off of our historic Main Street and a high, foot traffic area to locals and visitors alike.  Worker used black asphalt to fill large sidewalk holes and the result was a safer but very ugly.  I also touched on the sad look of the many weeds lining the sidewalks along the building edges, filling sidewalk cracks and circling a fire hydrant on the corner of Chestnut and Wall Street.  It creates a sad look of neglect in my opinion.
Below is my conversation with Mayor Herzig addressing these eyesore sidewalks along with the Pothole Killer experiment that the city did to repair street potholes this past Spring.
Part 1 (addressing ugly sidewalks)
Part 2 (addressing the Pothole Killer)
Thank you Mayor Herzig for responding to Oneonta resident concerns by joining me on the WZOZ 103.1fm airwaves.  Mayor Herzig says he welcomes feedback on how the city is doing and what could be improved so express your opinion respectfully on the City of Oneonta facebook page, Gary Herzig's facbook page, and stay up to date on what the city is up to on the City of Oneonta website.