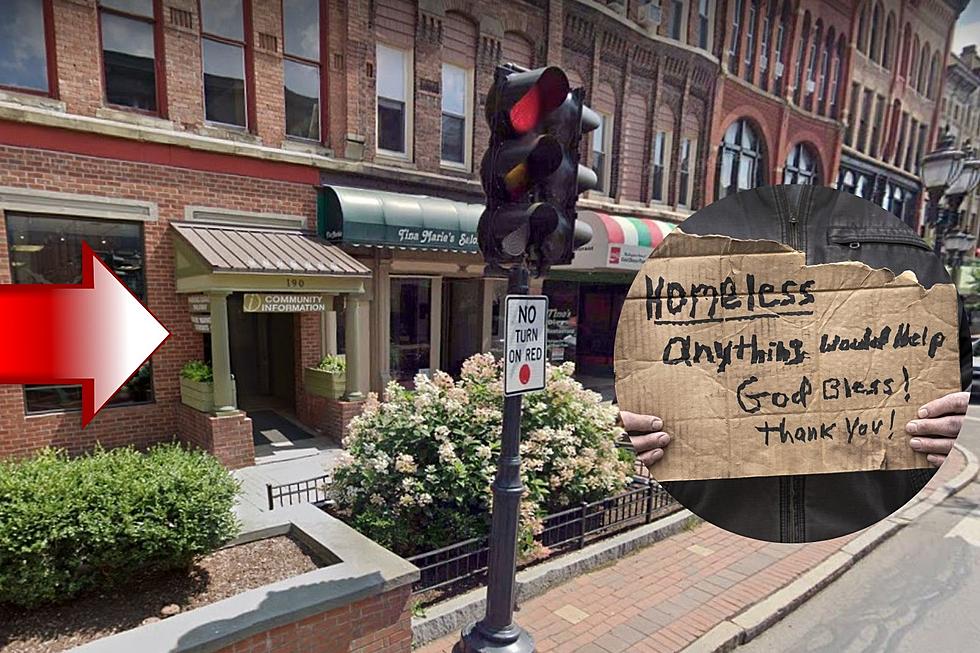 'It Stinks!' Say Oneonta Residents About The Homeless Hanging Out In Downtown Walkway
Via Google Maps - Street view, Getty Images, canva
We all know it's been a very cold winter overall and that has shined an even brighter light on Oneonta's homeless population and the challenges faced by these people, just trying to survive each day.
At night, there are services to provide shelter to those who are homeless with the Oneonta warming station on Chestnut St. with cots and a small amount of food. The warming station provides overnight accommodations for a few in need, with others put up in motels to stay out of the elements. Have you wondered what homeless people do in the day when they need to stay warm? They do what anyone in that situation would do - they get out of the cold at public places that are available to take shelter in. Much to the dismay of some complaining Oneonta residents, homeless folks have taken shelter in the indoor walkway between Main Street and the parking garage. Complaints to the city have come in the form of residents not feeling safe going through there, combined with complaints that the walkway (arcade) smells like a sewer.
Oneonta Mayor Mark Drnek, in response to the complaints, posted a public statement on his Mayor Mark Drnek Facebook page on this issue.
With the comments from community members that followed Drnek's statement, a discussion took place asking if homeless individuals would just be asked to leave the walkway area and continue to look for someplace else to get warmth or assisted in some way. Drnek replied that those seeking shelter would be advised by Police Officers patrolling the area about how and where to get help but unfortunately, homeless folks don't always want assistance from the city for different reasons.
It seems clear that this is a complicated issue and that the Mayor is welcoming ideas from the community on how to address the issue of homelessness in Oneonta. To voice concerns or share ideas, you can visit Mayor Mark Drnek's Facebook Page to communicate with him and you can do the same on the City of Oneonta Facebook page.
2021 OTSEGO COUNTY CHAMBER OF COMMERCE AWARDS
Each year, the Otsego County Chamber of Commerce gives out 4 different awards to businesses in the county and an individual.
Susquehanna SPCA Miracle Puppies
The Susquehanna SPCA helped to rescue a puppy mill female dog, a 6-year-old Siberian husky named "Candy" that was retired from breeding. Through an alliance with Furever Friends Dog Rescue of WNY, a nonprofit group in Ohio that saves retired dogs from puppy mills, the dog was being cared for at the Cooperstown shelter and being prepared for adoption. Part of that process is to spay the dog before adopting it out. A big surprise happened during the surgery - the very thin dog was found to be carrying inside her a litter of four puppies. Three of them were found to be still alive and were saved. What a miracle!