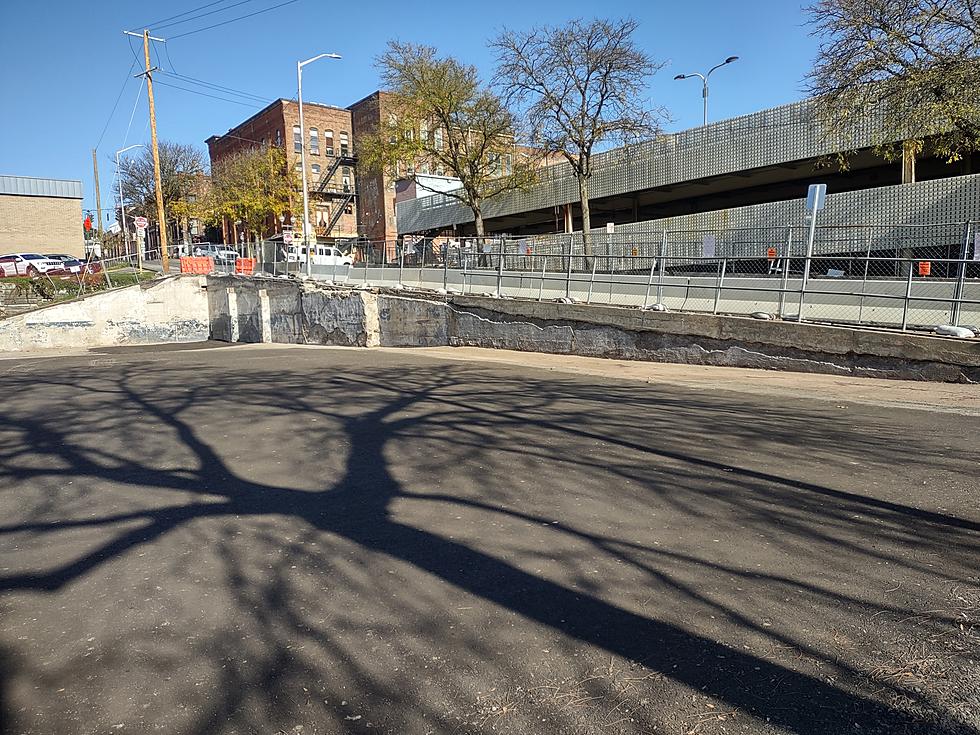 Oneonta Mayor Addresses Urgent Parking Issues at Public Meeting
Josh Taylor
Oneonta Mayor Mark Drnek addressed a crowd of around 15 merchants, owners, workers and representatives at the Foothills Performing Arts Center on October 12th on the subject of parking. The Downtown Merchants Update & Strategy Session drew representatives from Catholic Charities, LUXX Whitening Studio, the Otsego County Chamber, B Side Ballroom, LEAF, Townsquare Media, and the Yellow Deli.
In his presentation, Mayor Drnek highlighted that 1/3 of business happens during the fall/holiday seasons, and that there's a misconception that there's no parking in Oneonta. In an effort to shed light on the facts, the mayor gave an update to the parking situation in Oneonta.
What's New?
Effective immediately, all one hour parking spots downtown are now two hour parking spots. There will be an updated illustrated parking map and brochure forthcoming. The new Bigbelly trash cans around town will display the parking map as well as an event calendar. Additionally, the Oneonta Job Corps drone program will be involved, highlighting available parking spots at 9am, 1pm, and 5pm daily. Information will be forwarded to parkoneonta.com, a newly minted website.
Ford Building & Parking Garage Progress
27 Market Street, site of the former Ford Sales Building, is almost ready to become a parking lot. Rather than pavement, milling material will be used for the surface. The mayor hopes that spot striping will commence within the next few weeks. A dumpster is expected to be placed in the northwest corner for convenience. This will add 49 spots to city parking. Common Council still needs to approve the area for 24 hour parking.
47 Market Street, site of the downtown parking garage will see the structure town down by the end of 2023. It will not see life as a parking area until at least the 4th quarter of 2024.
Neahwa Park in Focus
Throughout the meeting, Mayor Drnek stressed the importance and value of parking in Neahwa park and Damaschke Field. The field itself will be striped at 108 spaces, and there is the potential to stripe additional spaces. The mayor would like to spruce up the area with art and provide shuttles to and from the park - that would depend on usage.
Oneonta Business Leaders React
"Our membership is asking for one thing - action." -Sean Lewis, President, Otsego County Chamber of Commerce
Julie Dostal, executive director of LEAF noted that there are a number of private lots that have a good amount of spaces open, yet aggressively tow cars that aren't authorized to be there. Mayor Drnek responded that he is in talks with the owner of the Marx Hotel for the possible leasing of their lower lot. He said he also plans on speaking with Community Bank and some local churches. The mayor also said there was a possibility of parking passes to be used downtown for business owners and workers.
After the meeting, Dostal had this to add:
I am glad to see that the Mayor is taking time to talk with businesses on Main Street regarding parking.  I learned some things today that I didn't already know.  That was helpful.  Parking on the perimeter lots of the city may be a good solution for many downtown employees. It is not ideal for employees who need regular access to their cars in order to do their work.  With that in mind, I look forward to hearing more about the solutions that are being worked on currently.
Oneonta, New York Ford Sales Building's History in Pictures