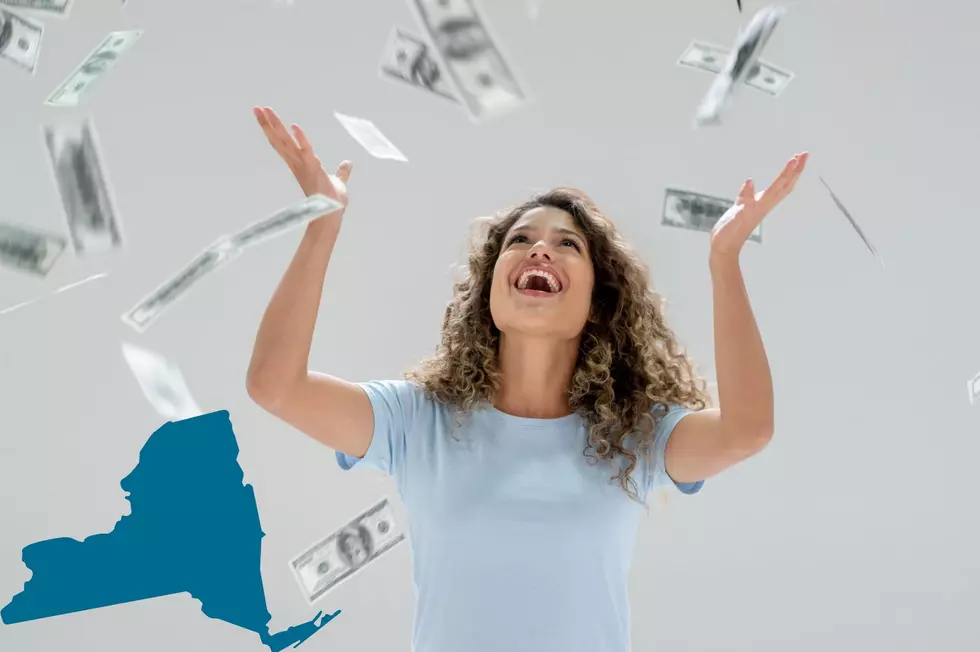 New York Made So Much Money on the Last Mega Millions Jackpot
Canva.com
The January 13th drawing of the Mega Millions was a record jackpot of $1.35 billion, and New York generated a ton of money for public schools and lottery retailers.
According to a report by Michael Mahar of News10, New York generated over $70.6 million for public schools and lottery retailers in lottery ticket sales between October 2022 and January 13th before a Maine resident won the $1.35 billion jackpot. During that time, New Yorkers bought $172.4 million worth of lottery tickets with all profits going to public schools. There were also 12 New Yorkers who actually won big prizes totaling $12 million.
New York State Gaming Commission Chairman Brian O'Dwyer said "As the numbers show, the New York Lottery provides entertainment for millions of responsible New Yorkers and delivers real money for public schools and small businesses across the state. The Gaming Commission remains committed to supporting the Lottery's goal of generating revenue for schools and retailers."
So if you're like me and you bought yourself a couple chances at a $1.35 billion payday but didn't win, you can rest easy knowing that your hard-earned money is going towards improving New York's public schools. Sure, I think we can all agree that we would have rather won the $1.35 billion, but as far as consolation prizes go we could do a lot worse than inadvertently funding our education system.
So the next time you take a shot picking some potentially life changing numbers, just remember that even if you lose you're creating a brighter future for New York's children.
25 Worst Paying Jobs in New York State
Here's the 25 worst paying jobs in New York State. Is your job on the list?
New York's Top Paying Jobs: Does Your NY Salary Meet the Average?
New York isn't exactly the most affordable place to live, but if you work in one of these professions you're probably not too worried about the rising cost of living.