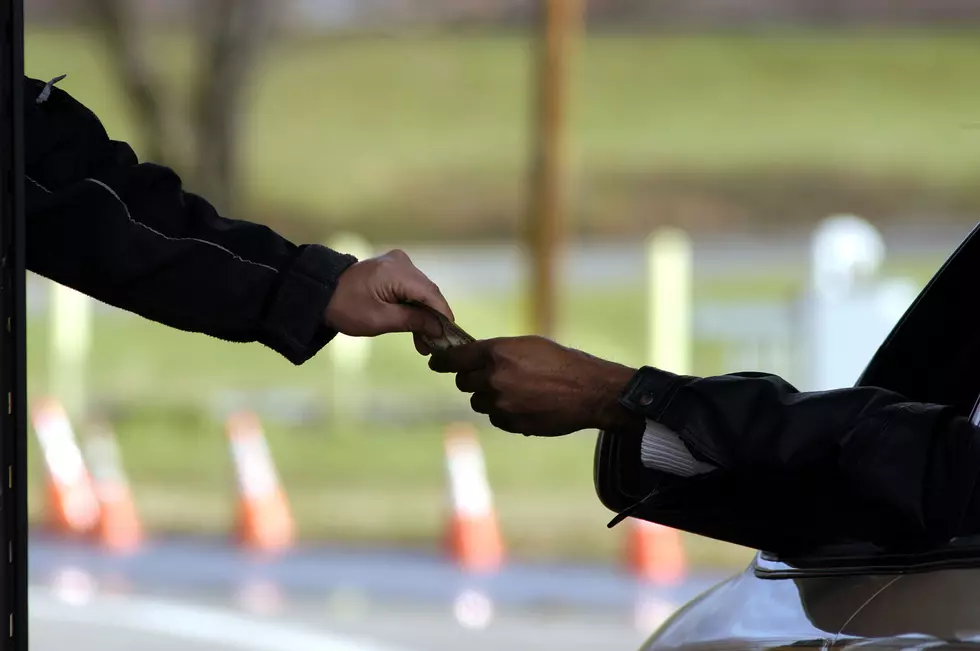 New Cashless Toll System Is Going Live On Saturday
Getty Images
New York State Thruway Authority Operations Deputy Director Eric Christensen says that the entire system statewide will go active on Saturday with a flip of a switch.
However, they won't officially be collecting tolls with the new system until after a 30-day trial run to make sure everything is working properly. According to News 10 the last of the 70 gantries will be installed tonight or tomorrow. The gantries are equipped with cameras, motion sensors, lights, and monitors to collect tolls using either EZ Pass or by collecting data from your license plate.
Currently, about 75% of New Yorkers use EZ Pass to pay tolls. After the new cashless system is active the state will run a campaign to encourage people to sign up for EZ Pass to make paying tolls more convenient. If you don't have EZ Pass you'll get a collection bill in the mail. Sometimes those are really easy to forget about....ask me how I know...and what the penalities are like.
The new system has been touted as safer because vehicles are jockeying for position in the toll lanes. Also, they are more environmentally friendly because they eliminate vehicles sitting idling while waiting to pay their toll. It's also going to save money for the state in the long run because they will no longer have to man the toll booths and pay toll booth workers.
Of course, the project did cost $355 million...so it's going to take a long time to make that money back and start "earning a profit".
Enter your number to get our free mobile app
How Capital Region Towns Got Their Names