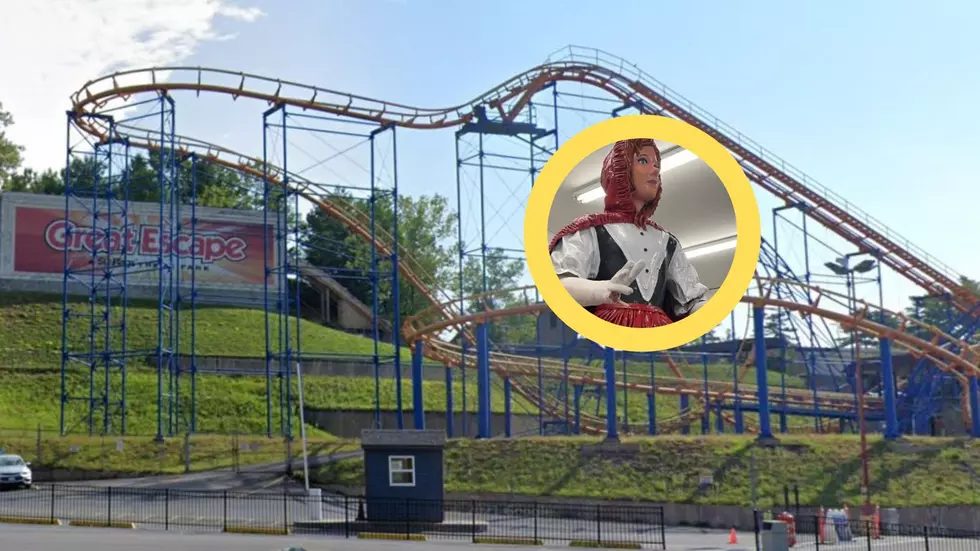 Miss Storytown USA? See These Vintage Props This Summer In Lake George
Google Facebook.com-Six Flags
Storytown U.S.A. is alive and well in Lake George, well kinda. Some of the buildings, features and props from the faded amusement park are still there and getting a makeover! New paint and repairs to keep our memories alive.
In 2023 Storytown U.S.A. is known as Six Flag Great Escape and the off-season crew are hard at work getting the park ready to open this Summer. When you return to this version of the amusement park you will be on the same property as the original and you will see some familiar "Mother Goose" sights, shiny and bright.
Everyone, kids and parents alike, wanted to see Cinderella's Castle and the Pumpkin Carriage, the Little Red School House, check out the rides, 'Ghost Town', 'Jungle Land', a picture with Moby Dick and the Storytown House.
Whether you are from the Capital Region, the Adirondacks or anywhere within 3 hours of Lake George there is a strong chance you spent many Summer days at Storytown U.S.A. between 1965 and 2011.
In 1954 a guy named Charles Wood bought 5 acres of land in Queensbury, New York for $75,000 and gave the property to his wife as a gift. Years later, that property would end up selling for $36 million dollars, TWICE!
Passes for the Six Flags Great Escape 2023 season are available HERE.
Storytown U.S.A. - Lake George, New York
Take a look back at Storytown U.S.A. in Lake George.
Top 25 Wooden Roller Coasters In the World
New York State has 2 wooden roller coasters that rank as 'Best In the World'. Here's the top 25!
Crossgates Mall in Albany Opened in 1984
This is what the Crossgates Mall looked like when it opened in 1984.