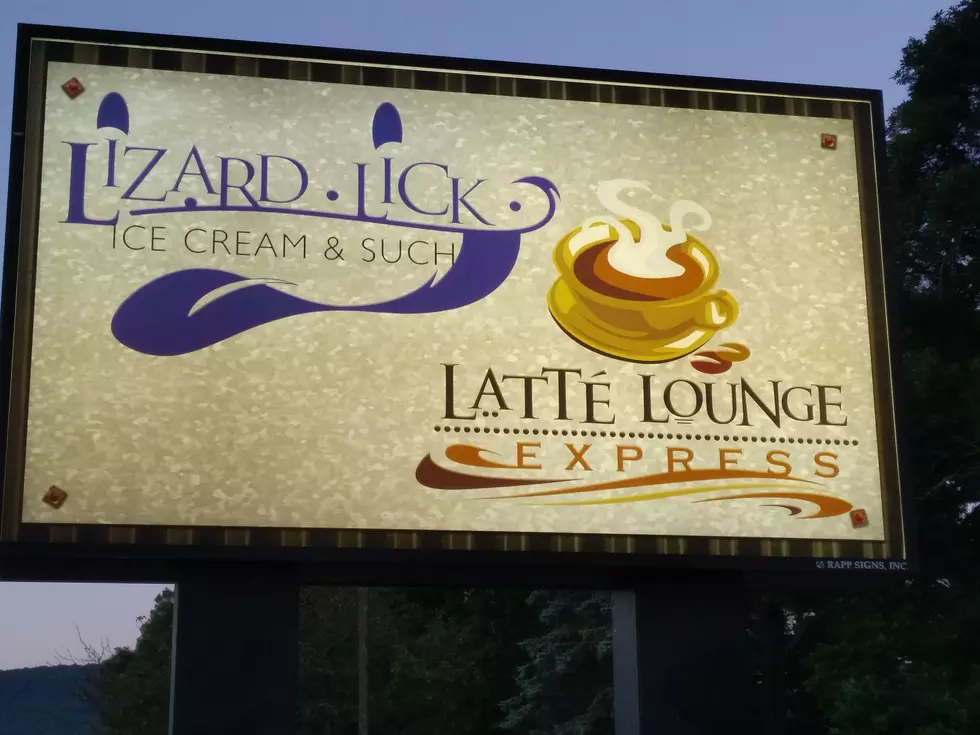 Lizard Lick & Latte Lounge Express, Almost Open In Oneonta
TSM
If you've been passing by the former bank drive-thru at 33 Dietz Street in Oneonta and anticipating the opening of Lizard Lick & Latte Lounge Express owned by David Zumo, I don't think you'll have to wait long.  
After passing by it today, I noticed that it seems very close to opening.  According to the Latte Lounge's website, this drive-thru eatery, self described as "Oneonta New York's grooviest eateries", will offering burgers, fries, hot dogs, chicken and ice cream.
You can either use the drive-thru or walk up window.  If you want to continue to get "The Lizard Lick lowdown", you can sign up for a newsletter at www.latteloungeoneonta.com.
Below see pictures taken today...