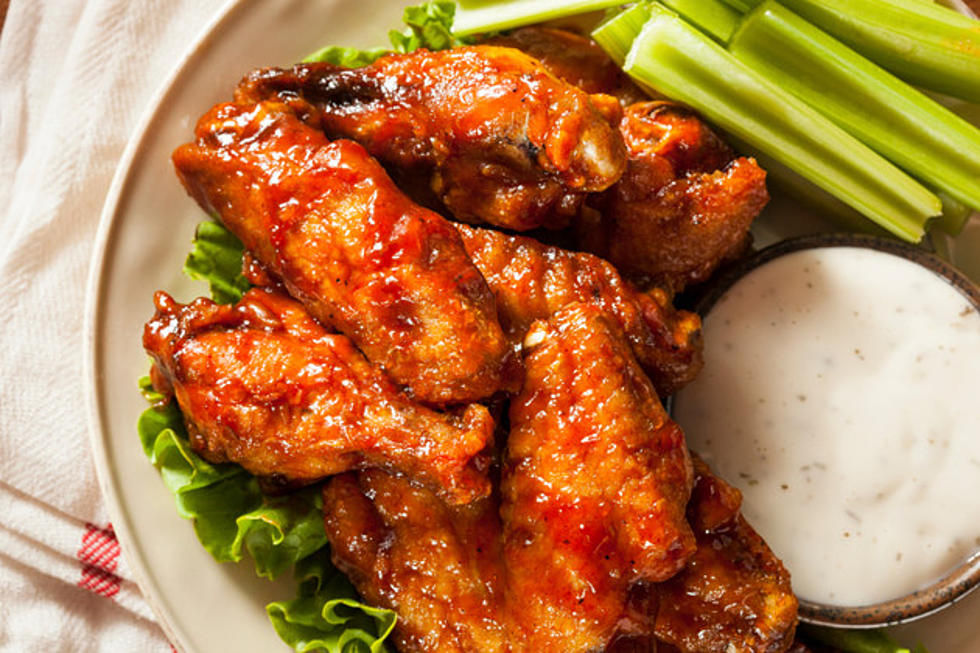 Let's Talk About Lip Smackin' Chicken Wings and Your Favorite on 'National Chicken Wing Day'
Credit: bhofack2, Thinkstock
Do you like hot wings or any wings at all?  I'm a fan and like all kinds of wings. It's really a mood thing for me but if really pressed to reveal my favorite kind, the best wings I have ever had were at Jay's Place in Oneonta, NY and they were crispy wings with a garlic and herb blend which is lip smackin' DELICIOUS! On the Jay's Place current menu, they list "Cajun Garlic" chicken wings but also say that any of their chicken wings are currently unavailable. I wonder if that is related to the chicken wing shortage we reported back in April? Perhaps it's still going on?
My husband and I don't usually order chicken wings when we go out to eat, we just make our own instead and I haven't checked on the availability and pricing of chicken wings right now. I do know, that my husband is making bbq chicken wings in the crockpot for tonight's dinner and I am already salivating!
I want to hear from you and find out your opinion of what restaurant in our local area has the best wings and what kind are they? Please head to the WZOZ 103.1fm facebook page and answer that question under the poll question.
21 Adventures You Need to Add to Your Summer Bucket List
LOOK: Here are copycat recipes from 20 of the most popular fast food restaurants in America