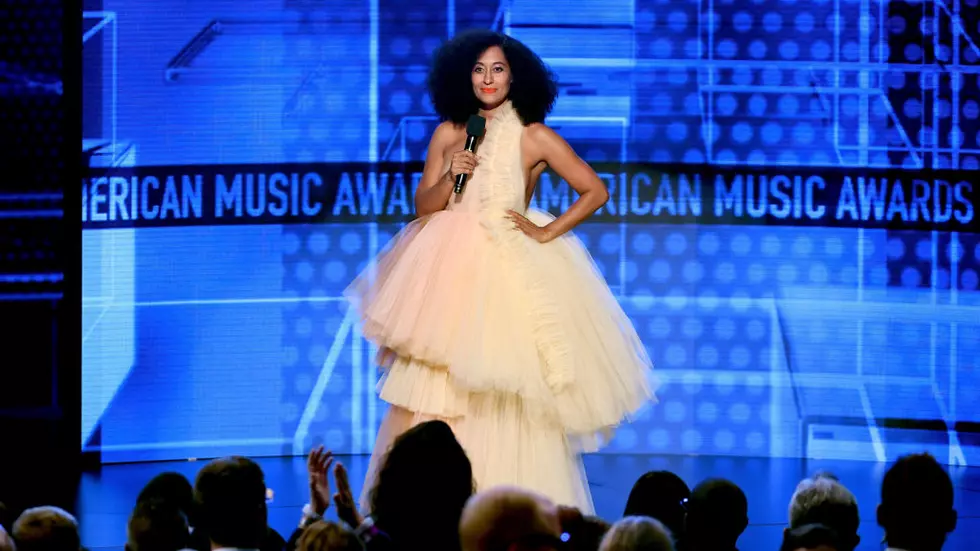 Leslie Ann's Take On The 2018 American Music Awards
Kevin Winter, Getty Images
Last night I tuned into the 46th Annual American Music Awards. I need to preface this by revealing that I am not an awards show watcher.  It's a lot of hype to begin with and usually a big let down.  I always feel like I'm waiting for "the good part" which of course doesn't arrive until the end typically.  You have to make your way through the countless commercials and horrible song performances (subjective of course) until you see something worth watching.
I had a hard time watching right out of the gate because host Tracee Ellis Ross (Diana Ross' daughter) and star on the hit tv show "Black-ish", was boring.  Plus, she seemed to be trying too hard to make the audience laugh.  I wonder if the AMA's are having a hard time getting a good host to take the job?
One of the biggest noteworthy awards to come out of last night's show was that Country/Pop Superstar Taylor Swift, who isn't even 30 yet, pulled out a huge achievement!  Swift passed Whitney Houston's record (21 awards) for most American Music Awards ever won by a female artist by winning 4 more awards to add to her trophy case.  Swift's total is now 23 AMA's.  After performing her song "I Did Something Bad", she proved why she continues to dominate.  She seems to make performing seem completely effortless.
One thing that blew me away and the biggest reason I wanted to watch the AMA's last night was for the Aretha Franklin tribute and it did not disappoint!  Aretha songs were performed by Ledisi, Mary Mary, Donnie McClurkin, and CeCe Winans.  If you didn't see it, check it out below since it was the best thing about last night's show!
To get the list of all the 2018 AMA winners, CLICK HERE.