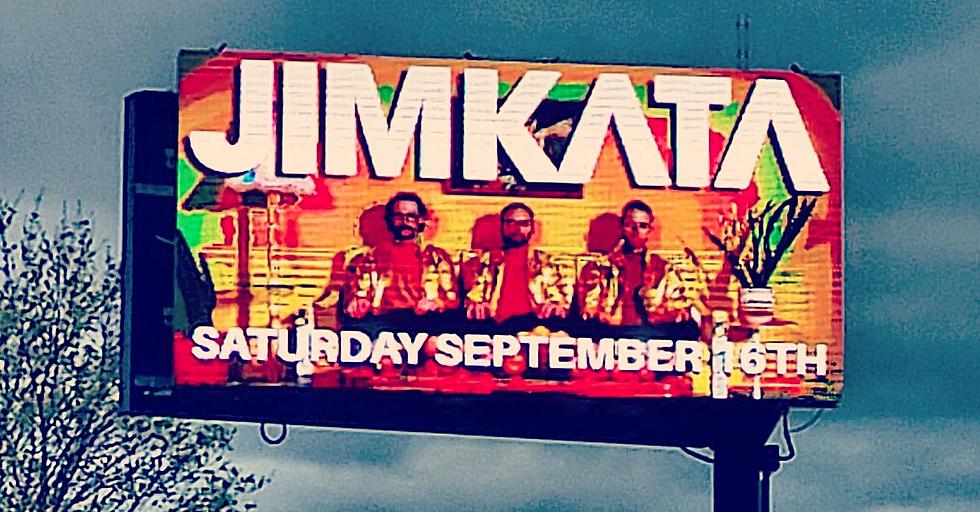 Jimkata To Play Oneonta, New York On September 16th
Jimkata via Facebook
Are you ready to dance your pants off? Jimkata is coming to the Foothills Performing Arts Center on Saturday, September 16th as headliners of the first day of the City of the Hills Festival. The band is described as "Anthemic Synth-Washed Electro-Rock".
The show will happen Saturday, September 16th. Doors open at 6pm, show runs 7pm-10pm.
Tickets: $25 in advance or $30 day of show. You can find them by clicking here.
Four years after going on hiatus, Jimkata is back with a renewed sense of purpose and an extraordinary new album.
Check out a sample of their music here:
This will be a hometown show for the band, as members are born and raised in Oneonta. In a review for Jamwich, Abigail Gomez says:
"Their sound is magnetic, and I couldn't stop dancing until they had finished their set. They are masterful entertainers, giving the crowd an emotionally engaging auditory and visual performance.  Ever since then I've been a fan of this funky, 80's inspired electronic rock band from upstate New York."
Local favorites Part Time Step Dads open the show with their brand of "rock/alternative music from your local spooky basement". Check out their sound below.
Also supporting Jimkata will be Dylan Avery with an acoustic set.
Foothills Performing Arts Center Executive Director Geoff Doyle:
"Bringing JIMKATA back to Oneonta was one of our major goals in 2023. We finally have the sound, acoustic treatment and lighting equipment to do it right, and we were fortunate enough to make it happen as a part of the City of the Hills fest."
This concert is brought to you by Foothills Performing Arts & Civic Center, and Community Arts Network of Oneonta (CANO), and made possible with support from Otsego County.
Sip and Discover Otsego County Along The 37-Mile Cooperstown Beverage Trail
If you are looking for something fun and different to do with either friends or your partner for an afternoon, the Cooperstown Beverage Trail offers a lot of variety along this 37-mile trail.