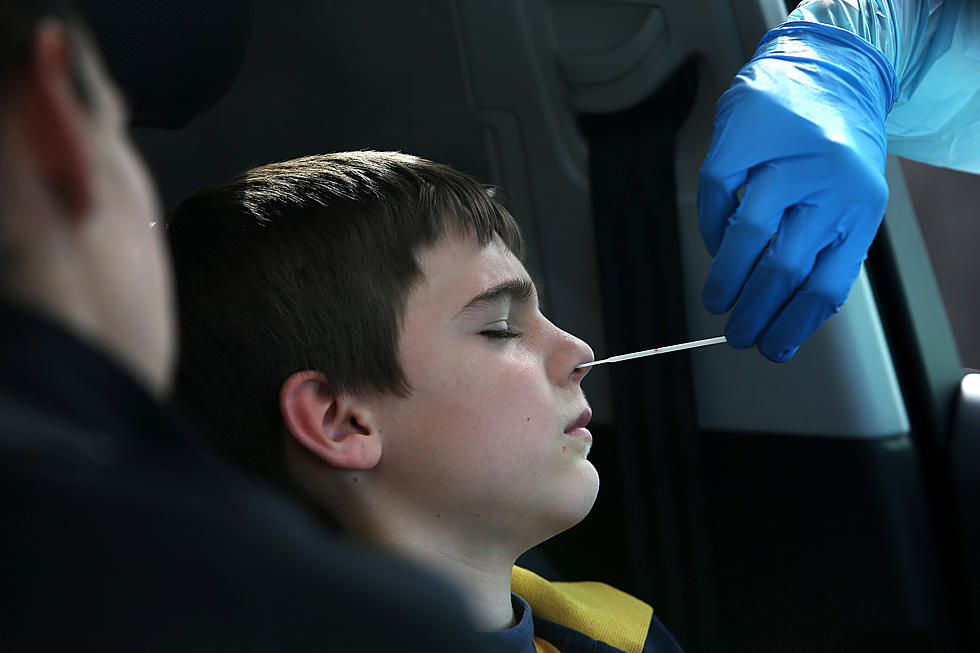 Highly Contagious New COVID Variant Spreading In New York
Getty Images
Another contagious COVID variant has health officials in New York State worried.
A new COVID variant HV.1 emerged and spreading rapidly.
New COVID Variant Is Most Dominates Strain
The HV.1 COVID variant is now the leading cause of COVID in the United States.
The latest data from the CDC says the new variant accounts for over 25 percent of all new COVID cases, more than any other variant currently circulating.
For all the news that the Hudson Valley is sharing make sure to follow Hudson Valley Post on Facebook, download the Hudson Valley Post Mobile
The new variant is considered the grandchild or "great-grandchild" of Omicron.
More Contagious Variant of Covid
According to the CDC, mutations often allow a new variant to spread more easily.
"The COVID family of viruses likes to mutate. We've all learned that by now," Dr. William Schaffner, professor of infectious diseases at Vanderbilt University Medical Center told TODAY. "One of the characteristics of this entire omicron family is that they are highly transmissible."
Most Common Symptoms for New Covid Variant
Congestion, sore throat and dry cough are currently the most common symptoms of HV.1. Below are the most common symptoms:
Sore throat
Fatigue
Muscle aches
Headache
Cough
Runny nose
Congestion or stuffiness
A doctor told NBC symptoms typically start with a sore throat which is typically followed by congestion or a runny nose.
These Omicron COVID Symptoms May Lead to Hospitalizations in New York
These are symptoms you should pay attention to.
These Omicron COVID Symptoms May Lead to Hospitalizations in New York
Health officials say New Yorkers should be on a close lookout for a number of Omicron symptoms that likely means you need urgent medical care.
Vaccine Still Effective
Doctors urge all to continue to update themselves with the latest COVID vaccine.
"There have been laboratory studies that have shown that the immune response generated by the updated vaccines are able to neutralize some of the more recent COVID variants," Matthew Binnicker, the Director of Clinical Virology at Mayo Clinic, told AARP.
20 New York Hometowns With Most Divorces After COVID Pandemic
40 Children Have Recently Gone Missing From New York State
11 Worst Places To Live In New York State
WalletHub looked at the worst small cities to live in. Below are the 11 places in New York deemed the worst to live in.
If You See Purple Paint in New York You Need To Leave Right Away
Do you know what to do if you see purple paint in New York State? The easiest advice, run. Here's why.