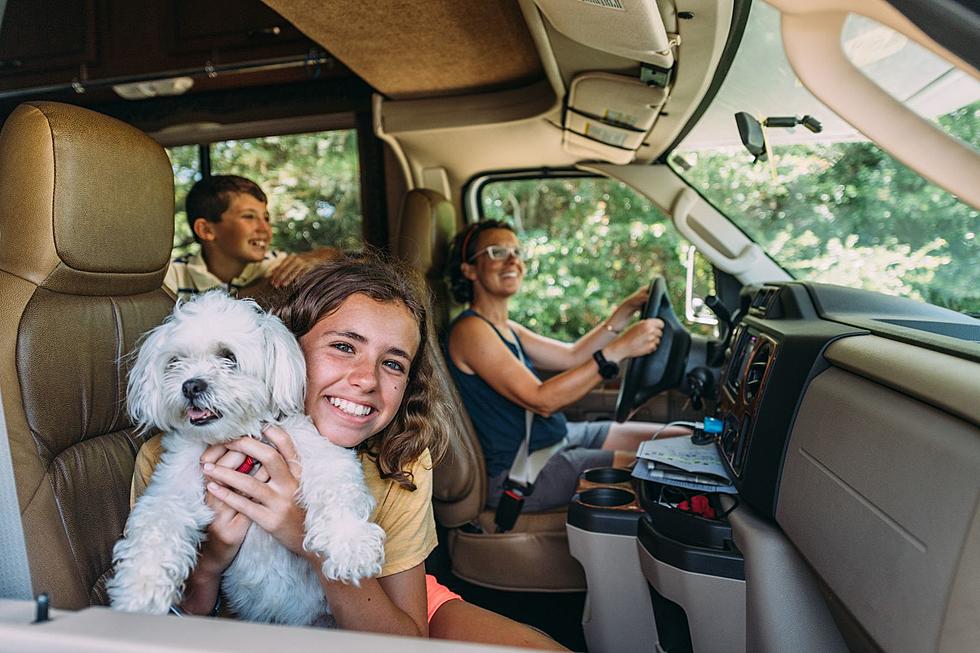 This Upstate NY Campground Rated #1 in U.S. to Bring Your Dogs
Canva
There are thousands of campgrounds across the country and many campers love to take their furry friends with them. A new report is out stating that over eighty million campers brought their dog camping in 2022. One campground in Upstate New York was ranked #1 for those who camp with their furry friends.
How Were The Campgrounds Rated?
According to the 2023 Camping Report, about seventy-six million dogs in the United States went camping with their families last year. The Dyrt recognizes those amazing campgrounds that are the Best Places to Camp. They zeroed in on the campgrounds where most campers bring their dogs.
They then ranked the best campgrounds from reviews and photos along with dog amenities and the results are in.
Which Upstate NY Campground Landed at #1?
TheDyrt.com listed the Top 9 For K-9s: The Best U.S. Campgrounds For Camping With Dogs. Coming in at #1 is Lake George RV Park!
What Makes Lake George RV Park #1 For Camping With Your Dogs?
According to the reviews, photos, and amenities, Lake George RV Park is an immersive dog retreat. There is a wide range of amenities and services plus an expansive play area. It's an ideal location for a getaway for not only humans but their furry friends.
They offer a two-acre dog park with shaded areas for their human owners and a dog wash station. Here dogs can cool off and get bathed after a day of outdoor fun. There are also securely fenced-in spaces for exercise and meet other furry friends with their owners having peace of mind.
All of these factors make Lake George RV Park the top campground for camping with dogs.
To read the complete list, click HERE.
LOOK: Longest-living dog breeds