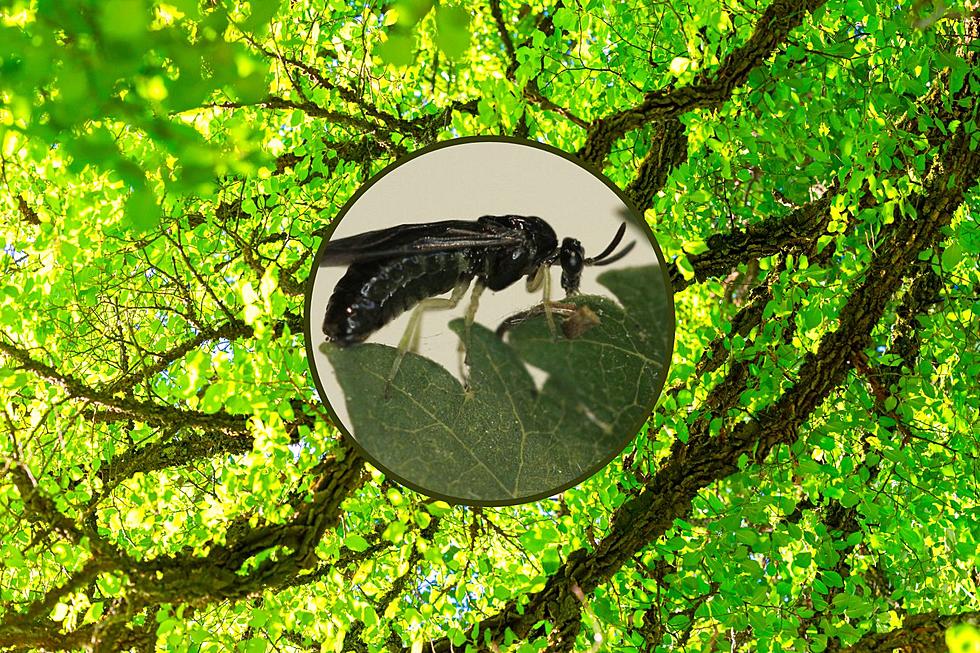 This Exotic Insect Pest Invading New York Trees! Have You Seen It?
forestresearch.gov-Canva
The New York State Department of Environmental Conservation (DEC) wants New Yorkers to be aware of an exotic pest that is hurting trees throughout the state.
What Is This Exotic Insect Pest?
It's called the Elm zigzag sawfly and it feeds exclusively on the leaves of elm trees. This insect pest is a native of East Asia but it was first detected in New York in St. Lawrence County in August of 2022.
Where Else Has It Been Spotted in New York State?
This summer the NYDEC says that the Elm zigzag sawfly has been seen in several counties throughout the state. They are Allegany, Ontario, Madison, Ulster, Schenectady, Albany, Saratoga, Warren, and Clinton. They are adding new counties weekly.
What Is This Invasive Insect Doing to Our Elm Trees?
The Elm zigzag sawfly larvae damage the leaves of elm trees in a zigzag pattern. According to the NYDEC, a resident in Niskayuna (Schenectady County) reported that there were several of their Siberian elm trees in their yard that were severely damaged.
What Do You Do If You See The Pattern or The Elm Zigzag Sawfly?
Now that the Elm zigzag sawfly is in many counties throughout the state, the New York DEC wants you to be vigilant. If you see the zigzag pattern on elm trees near you or if you are on a hike you are to report it to the DEC. This will help them monitor how this invasive insect is spreading and the damage it is doing to New York elm trees.
Watch Out For These 5 Dangerous Invasive Pests In New York State