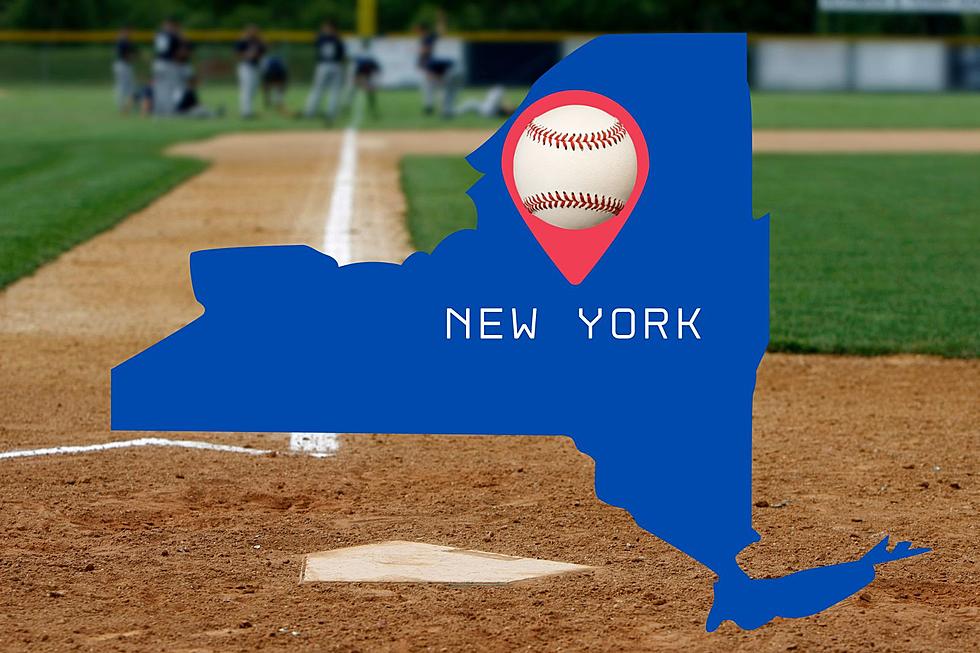 New Upstate New York Baseball Hall of Fame Museum to Open Soon
Canva
We all know the most famous place in New York State with the Baseball Hall of Fame, Cooperstown. Now there is a new baseball hall of fame museum opening up in Upstate New York that will highlight all New York State baseball accomplishments.
The New York State Baseball Hall of Fame Museum Opens Soon
It has been in the works for quite some time and in the past two years, the New York State Baseball Hall of Fame Museum has been conceptualized and now built. The Parkhurst Field Foundation teamed up with the New York State Baseball Hall of Fame to build the museum in Gloversville.
https://www.facebook.com/FCHOF/photos/4342471519197117
What Will The New York State Baseball Hall of Fame & Museum Have Inside?
There are many different artifacts that will be displayed including player's bats, signed baseballs and hats, jerseys, pictures, baseball cards, personal career items, and more.
The NY State Baseball Hall of Fame Museum will also have a plaque wall that will honor more than one hundred inductees.
There is also a theater room featuring player and career highlights. There is a space for induction speeches, and other types of audio/visual will be played.
There is An Extensive Baseball Collection
The collection was a donation from Stanley Silver of Beverly Hills according to News 10 ABC. This $2.5 million collection contains one thousand one hundred forty-five baseballs. One is even signed by the 1927 New York Yankees. They were known as "Murderer's Row". This has Babe Ruth and Lou Gehrig's signatures.
The grand opening of the New York State Baseball Hall of Fame Museum in Gloversville is on Saturday, July 29th at 11 am at 45 Harrison Street. This event is free.
Fifteen New York Pro Athletes Who Served Our Country in Their Lives
A number of the most famous athletes of the 20th century served our country for a period of time, including these New York stars, who we honor and thank as often as possible. Do you know their stories?