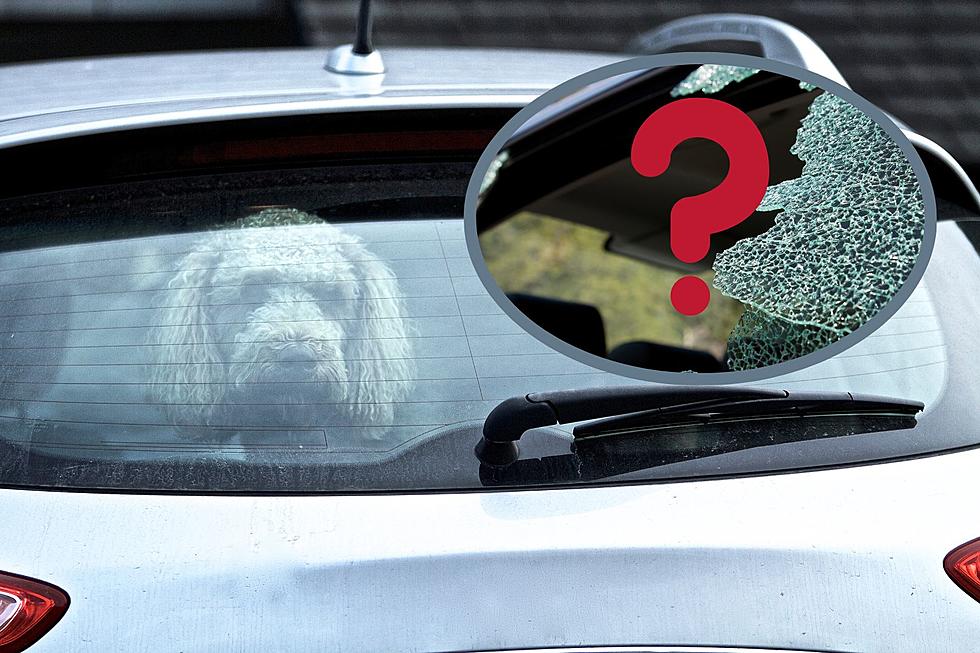 Can You Legally Break a Car Window to Rescue a Dog in NY?
Canva
I am an animal lover and there is no more helpless feeling than being in a parking lot and noticing that someone has left a dog in a car with the windows up or slightly cracked.
Then a crowd forms and you discuss what the right thing to do is. There is no question what you want to do but can you legally break a car window to rescue a dog in New York state?
You may think that it is a no-brainer to just grab a heavy object, smash the window, and free the suffering dog. Don't! In New York State, you must first call 911. If you do take action before first responders arrive, you could be slapped with a misdemeanor with fines of $50 to $150. This is because New York state is one of the few states that hasn't adopted the "Good Samaritan Law".
What is the "Good Samaritan Law"?
The "Good Samaritan Law" allows civilians to break a window or into a car to rescue a dog or child that is feared to be in danger inside a hot vehicle. There are 19 states that have adopted this law. New York State is NOT one of them. You must wait for law enforcement, humane officers, or EMTs to arrive and legally break the car window.
It Doesn't Take Long For The Car to Heat Up!
Just a reminder as the weather starts to get warmer, it doesn't take long for a car to heat up even if the outside temperature is only 70 degrees. According to the American Veterinary Medical Association, after just 30 minutes in a car with the windows up and the outside air temperature just 70 degrees, the inside temperature of the car is 104 degrees!
If I see a dog inside a hot car, I will take the hit of the misdemeanor and rescue the animal. I know it's illegal but I wouldn't be able to watch that dog suffer. Give me the fine!
Check out these 50 fascinating facts about dogs: