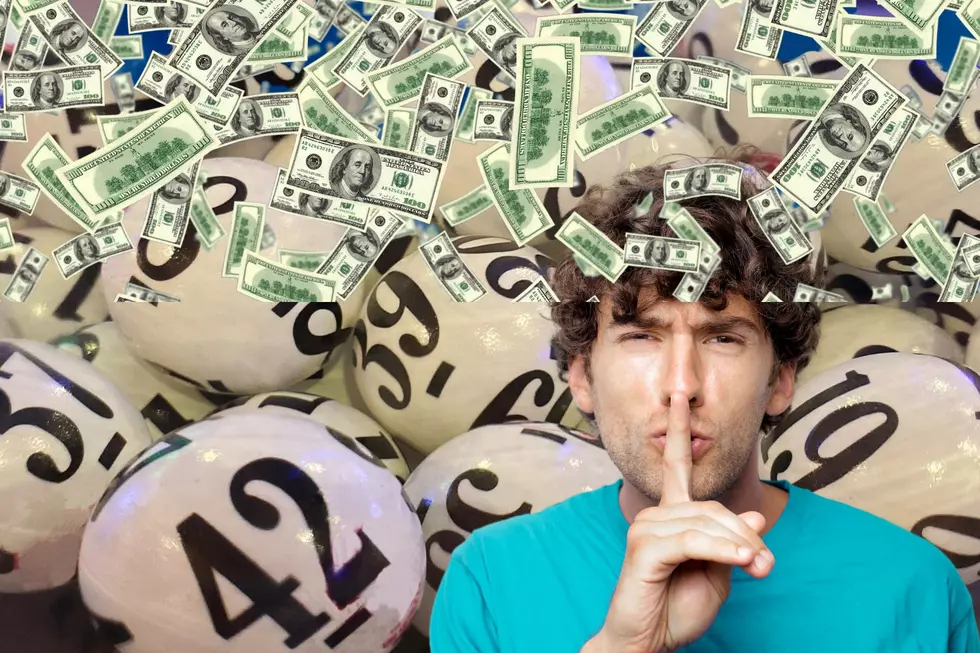 Can You Anonymously Claim NY Lottery Mega & Powerball Jackpots?
Canva
The New York Lottery Megamillions is $1.55 billion and you may know what you will do with all of that money if you win, but can you remain anonymous when you claim it?
In New York State if you win the lottery, you must come forward. However, past winners have gotten clever about not disclosing their actual names.
The Winner of the $1 Million Mega Millions Jackpot in January Got Clever
On January 6th, someone purchased a $1,000,000 Mega Millions second-place ticket at a Stewart's Shop in Troy.  They are known as the Albany-based LLC, "Thankful January 2023" to remain anonymous.
You Can Remain Anonymous If You Win on a Scratch-Off Ticket Too
Someone in East Berne was the winner of the $10,000 a Week for Life scratch-off game. They were listed as "Precious Blessings LLC" on the NY Lottery website. Because the guaranteed winnings are ten million dollars, they elected to take a lump sum of $5,753,618. But instead of having his or her name blasted in the news or across social media, they created an LLC or corporation to claim the prize.
Another Capital Region Winner Remained Anonymous
Remember back in September of 2020 when the Powerball jackpot reached nearly $95 million? It was the only winning ticket and it was sold in Malta at the Minogue's Beverage on Route 9. That winner came forward and all we knew was that it was one man from Ballston Spa. He chose to take a lump sum of over $50 million. But we never knew his name because he also created an LLC. His was named "September 2020 LLC"
The Megamillions jackpot is $1.55 billion tonight (August 8th). 
You can now buy your tickets online. Click HERE for more info.
You can start dreaming of how to spend all of that money and come up with a clever LLC to protect your identity!
Which NY Lottery Scratch-Off Games Have the Most Top Prizes Left?
There are plenty of NY Lottery scratch-off games that have big jackpots left. If you are feeling lucky, try your luck at one of the New York Lottery scratch-off games. According to the
New York Lottery
, these are the scratch-off games that still have jackpots to be won to make you become an instant millionaire.